Jets at 49ers: Highlights, score and recap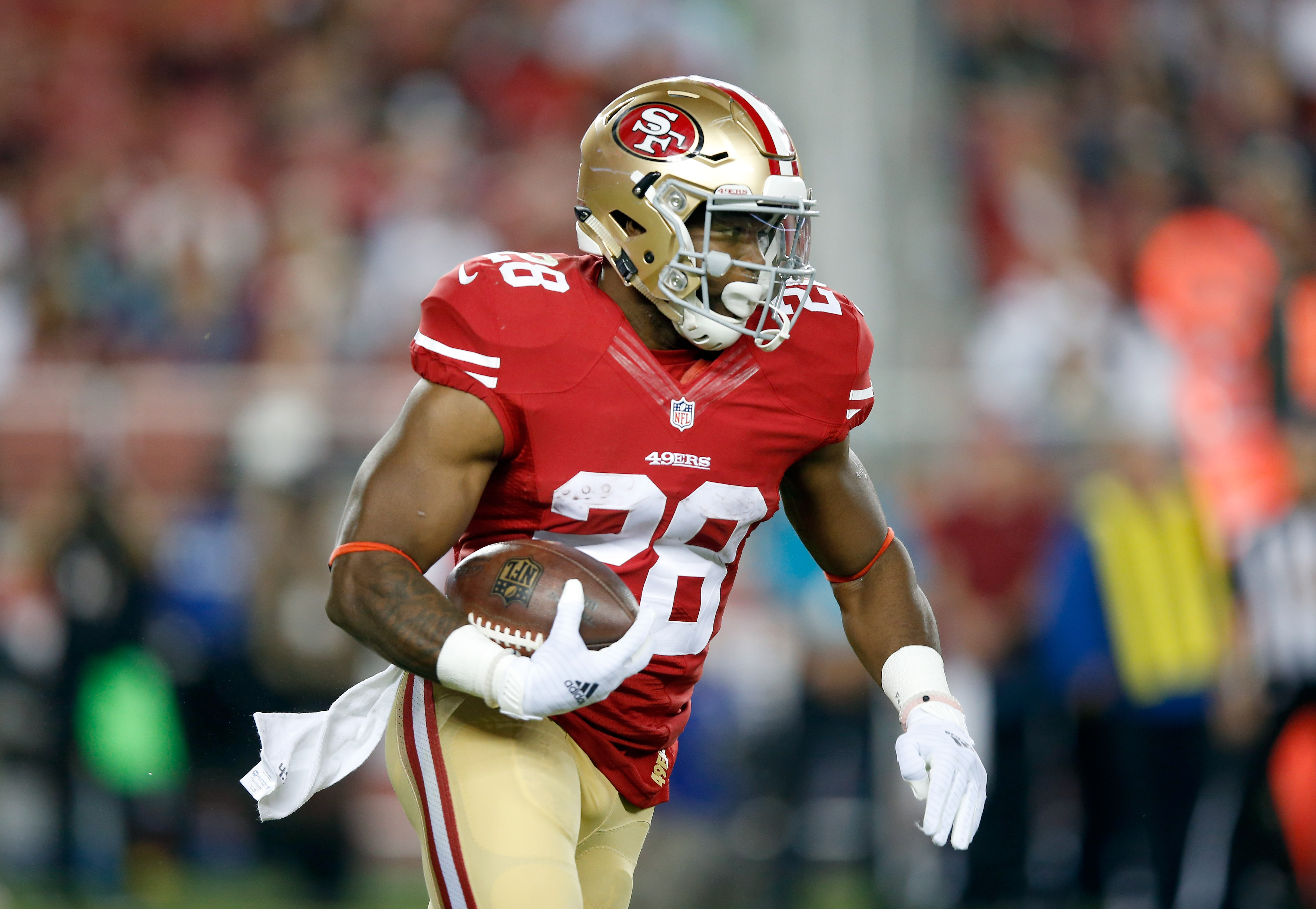 The 1-11 San Francisco 49ers host the 3-9 New York Jets at Levi's Stadium in Week 14. Here are the highlights and key players for Sunday's game.
Colin Kaepernick against Bryce Petty. It's the quarterback duel set to take place when the San Francisco 49ers host the New York Jets at Levi's Stadium in Week 14.
Somewhere in the NFL ether, Joe Montana can be heard whispering "the horror…, the horror…"
It's been a disastrous season for the 49ers. Injuries, suspect coaching and shoddy quarterbacks have doomed the Bay Area franchise.
But this is one week when Niners head coach Chip Kelly may feel confident. He'll certainly welcome the sight of the 3-9 Jets this Sunday.
The Jets' season has unravelled, with the nadir moment coming in Week 13 against the Indianapolis Colts on Monday Night Football. Indy won 41-10 on the road against a Jets team that didn't appear to be trying too hard.
Like the 49ers, the Jets have endured a litany of problems at quarterback. They've also been let down by an under-performing defense.
Both coaches are under fire, with San Fran honcho Chip Kelly and Jets boss Todd Bowles looking like obvious candidates for the axe. If the fates of Kelly and Bowles rest with their quarterbacks, they're in trouble.
Highlights
Highlights will be added and updated as and when they happen.
Three Stars
Here's a preview of the players set to excel this week.
1. Carlos Hyde
Kelly would be wise to keep the game out of Kaepernick's hands after his five-yard passing performance in a predictably losing effort against the Chicago Bears last week.
Instead, the Niners can find some joy by letting running back Carlos Hyde lead the way. He's been one of the few bright spots during Kelly's tenure.
Hyde has rushed for 686 yards and six touchdowns this season. The former Ohio State workhorse averaged 4.6 yards on 20 carries against the Bears.
Those numbers should worry a Jets team let down by an underachieving defensive line. Star names such as Muhammad Wilkerson and Sheldon Richardson just aren't delivering.
Colts' runner Frank Gore reeled off four yards a carry on the ground against this front last week. Hyde boasts the speed and power combination to do even better.
2. Matt Forte
If Hyde is going to be productive, Matt Forte should run wild for the Jets. The cerebral veteran will be working over a woeful run defense.
The 49ers are yielding 169.3 yards per game on the ground, according to Sporting Charts. Forte may not produce many big plays, not even against a defense that's surrendered a league-high 52 runs of 10 yards or more.
But Jets offensive coordinator Chan Gailey would still be wise to keeping calling Forte's number and let him wear down the Niners.
3. Leonard Williams
If one player on new York's defensive front is still playing hard it's Leonard Williams. The second-year pro was still splitting blocks against the Colts and trying to snuff plays at source.
Bowles need to find more ways to turn Williams and his awesome takeoff speed, imposing upper-body power and daunting wingspan free. No. 92 is the only Jets trench warrior likely to get to Hyde before he hits his stride, as well as someone who can keep the mobile Kaepernick in the pocket.
Next Week
The Jets will host familiar AFC East foe the Miami Dolphins next Saturday, a day before the 49ers take on the Falcons in Atlanta.
This article originally appeared on