Jerrell Freeman back in the fold for Colts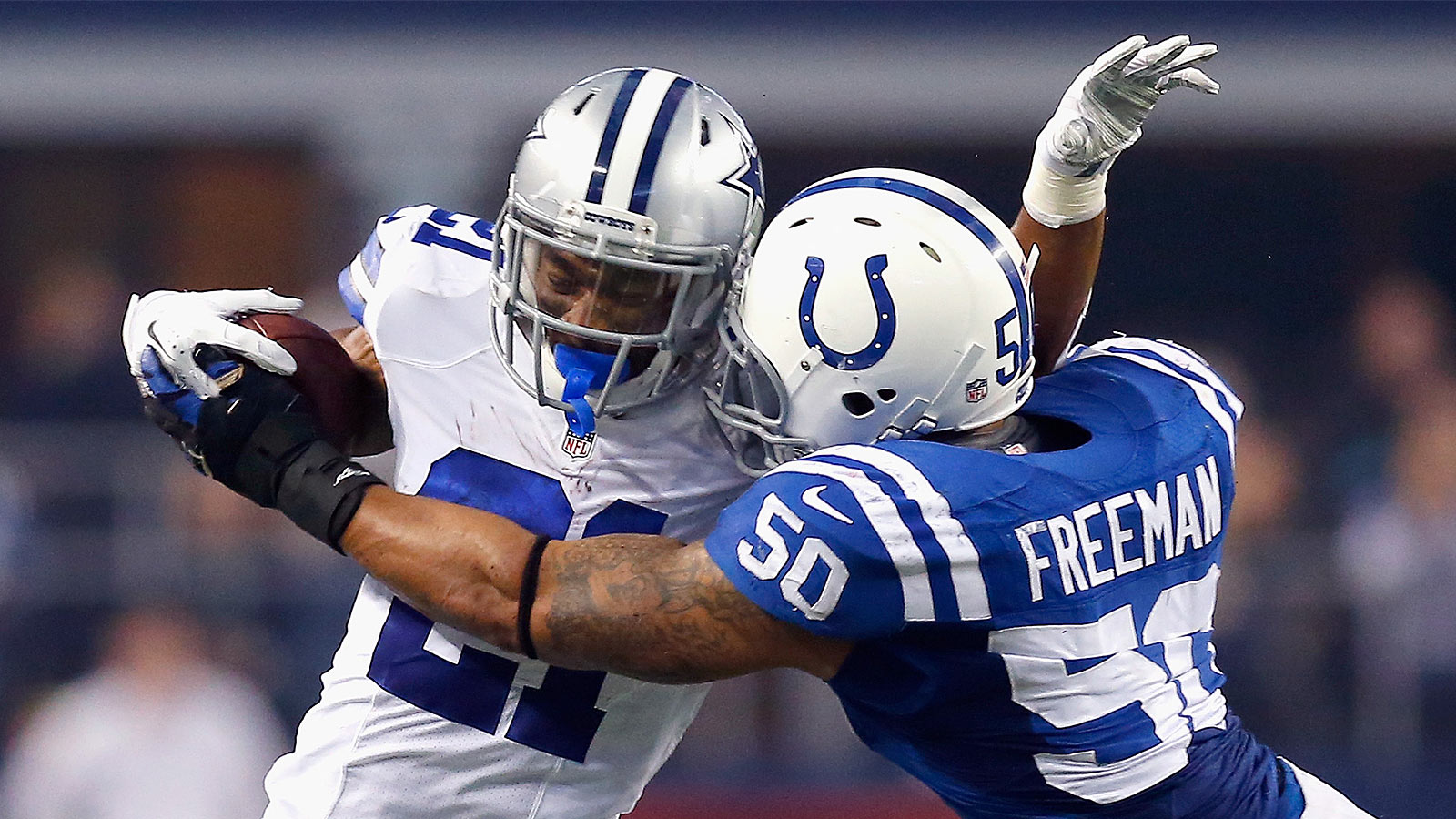 Indianapolis Colts linebacker Jerrell Freeman didn't get the long-term contract he was hoping for, but Tuesday, he returned to the locker room after sitting out last week's offseason workouts and was pleased to be back.
"I decided to get back with the guys," Freeman said, according to Stephen Holder of the Indianapolis Star. "Went through workouts today. They worked us pretty hard, getting back into the meetings, getting back into the flow of things. I'm pretty excited."
Freeman, who signed his restricted free agent tender on Monday, said his goal is to get past the hamstring and other injuries that hampered his play last season.
"You could see it," Freeman said. "If you watched me or saw me on film, I really wasn't the same me out there. I'm not making excuses. If I'm out there on the field, I should be able to do my job and do what I'm supposed to and what's expected of me.
"I feel real good now."
(h/t Indianapolis Star)
Photo credit: Tom Pennington/Getty Images