Jeremy Maclin injury update: Out with groin injury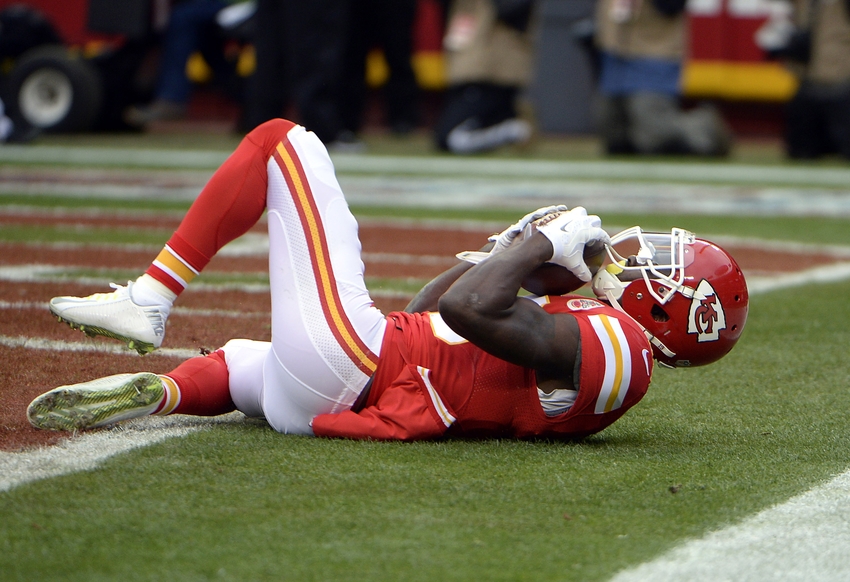 Kansas City Chiefs wide receiver Jeremy Maclin tried to power through a groin injury against the Jacksonville Jaguars, but is now out for the day.
The Kansas City Chiefs are in a tight one with the lowly Jacksonville Jaguars. They were already going to be without starting quarterback Alex Smith, as he entered the NFL's concussion protocol after two head hits against the Indianapolis Colts last week in Indianapolis.
Now it seems that star wide receiver Jeremy Maclin has succumbed to the injury bug, as he will be out the rest of the game against Jacksonville with a groin injury. Maclin tried to power through this injury to play on Sunday, but had to exit the contest halfway through it.
WR Jeremy Maclin has been ruled OUT for the remainder of the game with a groin injury. #JAXvsKC pic.twitter.com/lMUG7JPk7p

— Kansas City Chiefs (@Chiefs) November 6, 2016
Losing Maclin puts more pressure on backup quarterback Nick Foles and the Chiefs defense in this one. Kansas City is in a tight divisional battle in the AFC West. At 5-2, Kansas City is in third place behind the Oakland Raiders and the Denver Broncos. Both of those teams are 6-2 and will meet on Sunday Night Football in Oakland this evening.
Should Kansas City fall to Jacksonville, it would knock the Chiefs down a peg in the AFC West race. However, the Chiefs are still one of the better six teams in the AFC. They can rebound and stay in the AFC Wild Card race and the AFC West race for that matter with better performances in the coming weeks.
Jacksonville is a lousy football team that Kansas City should beat. However, Jaguars quarterback Blake Bortles is adept at putting up points in the fourth quarter when playing from behind. It is in Kansas City's best interest to power through the Jaguars in the third quarter to avoid a shocking upset loss at home.
This article originally appeared on