Jeremy Maclin Getting Ready For Oakland Raiders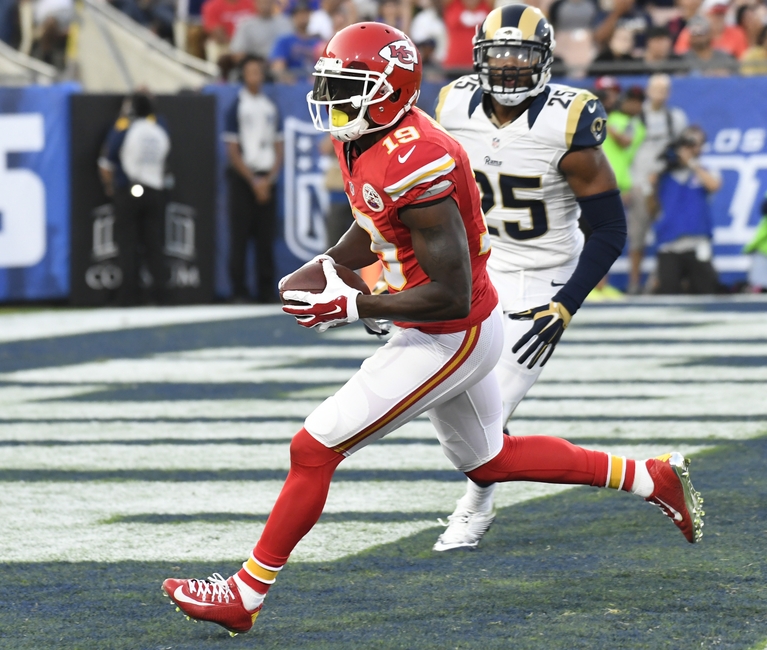 It looks like the Kansas City Chiefs will welcome Jeremy Maclin back for Raider week!
The Kansas City Chiefs only have one full practice this week before their Thursday night date with the Oakland Raiders. And word on the Kansas City streets is that receiver Jeremy Maclin will be a fully participate in it. That means he's on track to play Thursday night.
Maclin has missed four straight games with a groin injury and practiced on a limited basis last week. However, he was ruled out for his team's game against the Atlanta Falcons. But Eric Berry's heroics led to the Chiefs winning the game 29-28.
As a matter of fact, the Chiefs found a way to win three of the four games they've played without him. So having Maclin back in action should be a boost for their offense against the Raiders. The Chiefs have all hands on deck in this big, rivalry game.
They already got outside linebacker Justin Houston back and he's as good as ever. The Raiders will have running back Latavius Murray, who didn't play in the first game. Defensive lineman Mario Edwards Jr. is practiced for the first time since the preseason.
So we'll see if he's active after being designated to return off IR. If the Chiefs win, get a season sweep and tiebreaker advantage over the Raiders for the AFC West lead. If the Raiders win, they even the season score and widen their AFC West lead.
The NFL did a great job of scheduling here!
This rivalry is back and what the NFL is all about!
Don't miss it!
More from With the First Pick
This article originally appeared on