Jeff Fisher to Give Isaiah Pead Game Ball After Rams Win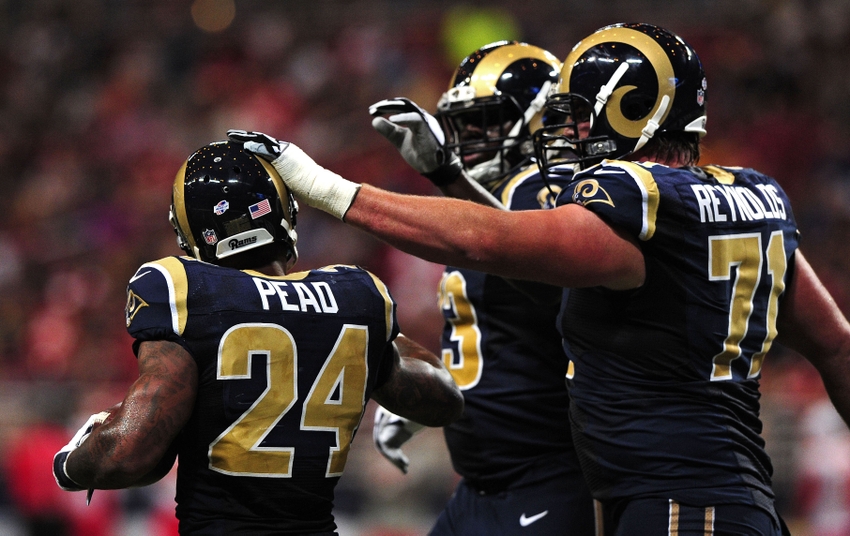 Los Angeles Rams head coach Jeff Fisher will give the team's game ball to his former running back Isaiah Pead, who is currently in critical condition.
After the Los Angeles Rams' 9-6 win over the New York Jets in Week 10, head coach Jeff Fisher announced the game ball would go to one of his former players, running back Isaiah Pead.
Pead was seriously injured in a car accident on Saturday morning in Columbus, Ohio. The former St. Louis Rams and Miami Dolphins back was ejected from the vehicle and remains in critical condition.
Fisher told the media after the game that he'd give the game ball to Pead.
ESPN's Alden Gonzalez shared the news, along with a quote from fellow back and former teammate, Benny Cunningham:
Jeff Fisher is sending a game ball to former Rams RB Isaiah Pead, who's in critical condition after a car accident. "He was on my mind all day, man," Benny Cunningham said. "I probably prayed for him four or five times today."
I think we all share those sentiments and hope for the best with Pead. There has been overwhelming support shown by several athletes, as well as fans.
Pead was drafted in the second round by the Rams back in 2012 when the team was still in St. Louis. The 26-year-old spent four seasons with the Rams, playing in three, and he missed the entire 2014 season after suffering a torn ACL.
Pead moved on to play for the Dolphins this season before being cut. He is currently a free agent and recently worked out for the Kansas City Chiefs before his accident.
This article originally appeared on