Jay Gruden fires back after Stephen A. Smith Redskins tirade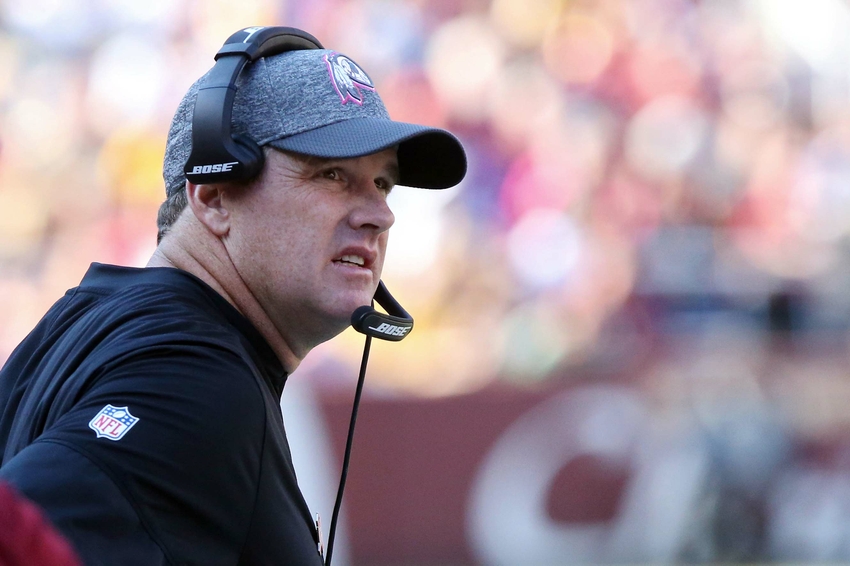 ESPN's Stephen A. Smith completely destroyed the Washington Redskins on First Take. Redskins head coach Jay Gruden fired shots back after Smith's comments.
The Washington Redskins haven't lost in a month, are 4-2 on the year, and look like one of the six best teams in the NFC in 2016. Washington won the NFC East last season, so players on the 2016 Redskins believe they are the favorites to win the division.
ESPN's Stephen A. Smith went on a two-minute rant destroying the Redskins for 'having a loser's mentality" and asked the team collectively if "they wanted a cookie." It was only a matter of time before Redskins head coach Jay Gruden would stand up for his team to defend Smith's most recent tirade.
Here is Smith's Wednesday morning rant, in case you missed it and need some context:
…And here's Gruden's response to Smith ripping apart the 2016 Redskins:
Jay Gruden on @stephenasmith "He doesn't know our coaches, our players, our fan base, for him to call us losers was out of line."

— Brody Logan (@BrodyLogan) October 19, 2016
Part of the reason that the Redskins won the NFC East last year was that Gruden's team was more buttoned-up than the rest of his divisional foes. One could argue that hasn't changed all that much in 2016.
The Dallas Cowboys are 5-1, but information leaks out of that organization like a sieve. Dallas has an impending decision to make about the future of the starting quarterback position: Dak Prescott or Tony Romo? That is sure to divide the locker room if Dez Bryant hasn't already.
Philadelphia has a great defense and a solid coaching staff, but are playing a rookie at starting quarterback. Carson Wentz has been up-and-down his rookie season. The Eagles are a potential Wild Card team, but aren't exactly reliable in 2016.
Then there's the New York Giants at 3-3. Their star quarterback Eli Manning isn't sticking up for his diva wide receiver Odell Beckham, Jr. Beckham recently proposed to the same kicking net that made him cry a few weeks ago. Will Manning get an invitation to the wedding?
Washington isn't a sexy team, but they play a more unified brand of football than most teams in the NFC. Smith does have a point that the Redskins have a Week 2 loss to the division-leading Cowboys.
However, there is still plenty of football left to be played. Dallas can't possibly play any better than the Cowboys are right now. There is room for the Redskins to improve. Maybe Washington does repeat as NFC East champions? Will Smith be willing to eat crow on live TV?
More from FanSided
This article originally appeared on