Jason Garrett: I hold 'amazing' Tom Brady in 'highest regard'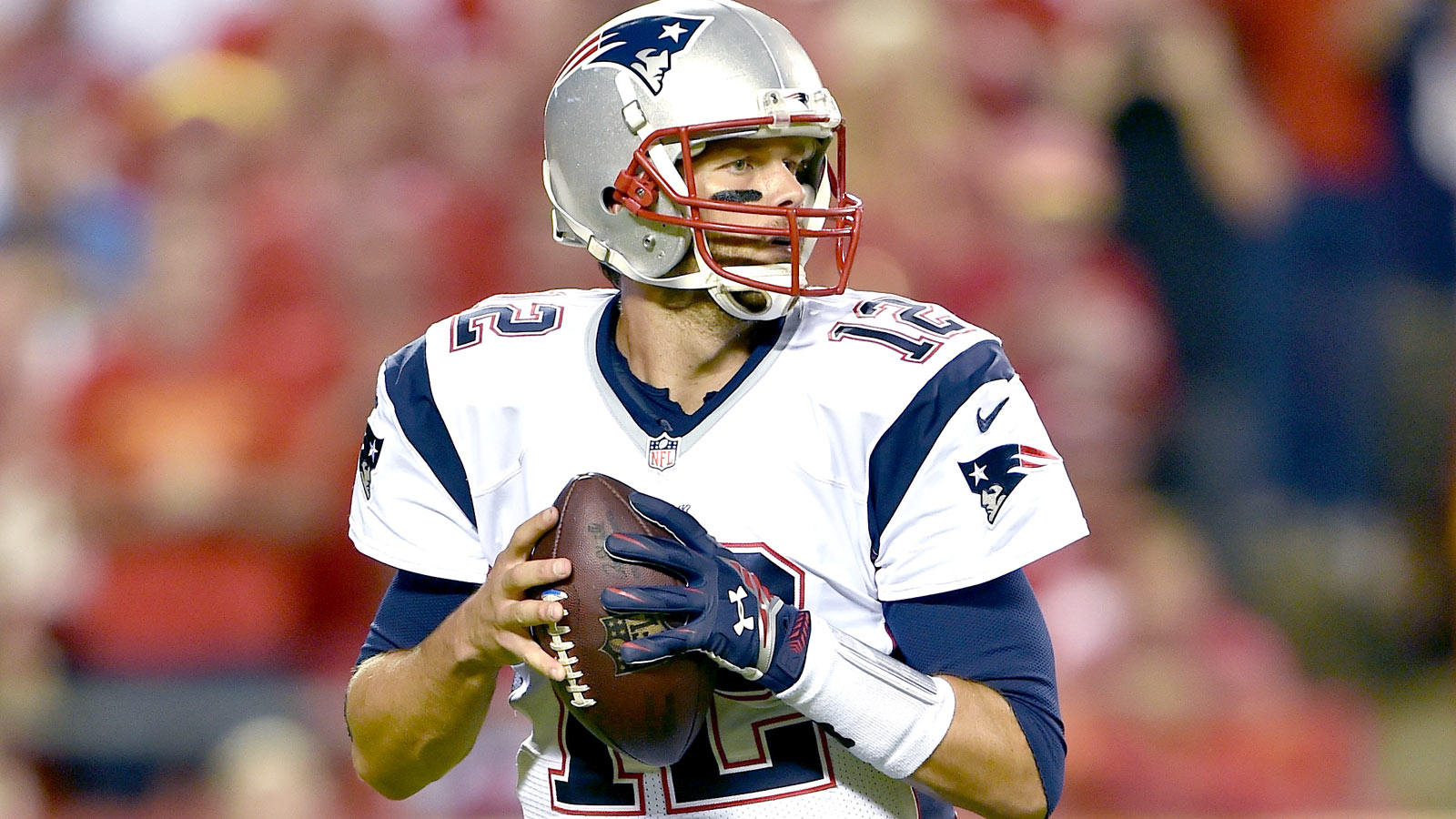 by Ricky Doyle
Unlike Cowboys defensive end Greg Hardy, whomentioned Tom Brady's wife while speaking with reporters Tuesday, Dallas head coach Jason Garrett is focusing more on the New England Patriots quarterback's on-field impact leading up to Sunday's Week 5 matchup.
Garrett, like many others, can't help but marvel at the season Brady is having for the Pats at age 38.
"He really is an amazing player," Garrett told reporters Wednesday in Dallas. "If you think about him playing at that level for the last 15 years, and maybe playing as well as he has ever played right now, it's amazing.
"He doesn't show any signs of getting older physically. He moves around as well as he has ever moved around. He throws as well as he has ever thrown it. His understanding of the game has always been really, really, really high, and I think it's probably the highest right now."
Brady has thrown for 1,112 yards and nine touchdowns to zero interceptions while guiding the Patriots to a 3-0 start to the season. It's still early, obviously, but he's on pace to make a run at the incredible, record-breaking numbers he posted during New England's undefeated 2007 regular season.
That isn't lost on Garrett, whose defense will be tasked Sunday with stopping an offense that's firing on all cylinders.
"(Brady) has a great command of what they want to do, he has a great command of what opposing defenses are trying to do to him," Garrett said. "He makes adjustments within plays, within series, within games, always putting their team in situations where they can be successful.
"I always hold him in the highest regard."
Love Brady or hate him, his success speaks for itself. And with all of the Deflategate drama in the rearview mirror, the four-time Super Bowl champion looks more motivated than ever.
The Cowboys can try to stop him, but right now, it's reasonable to wonder whether anyone can.
More from NESN.com: