Jason Garrett: DT Tyrone Crawford sets the pace for everyone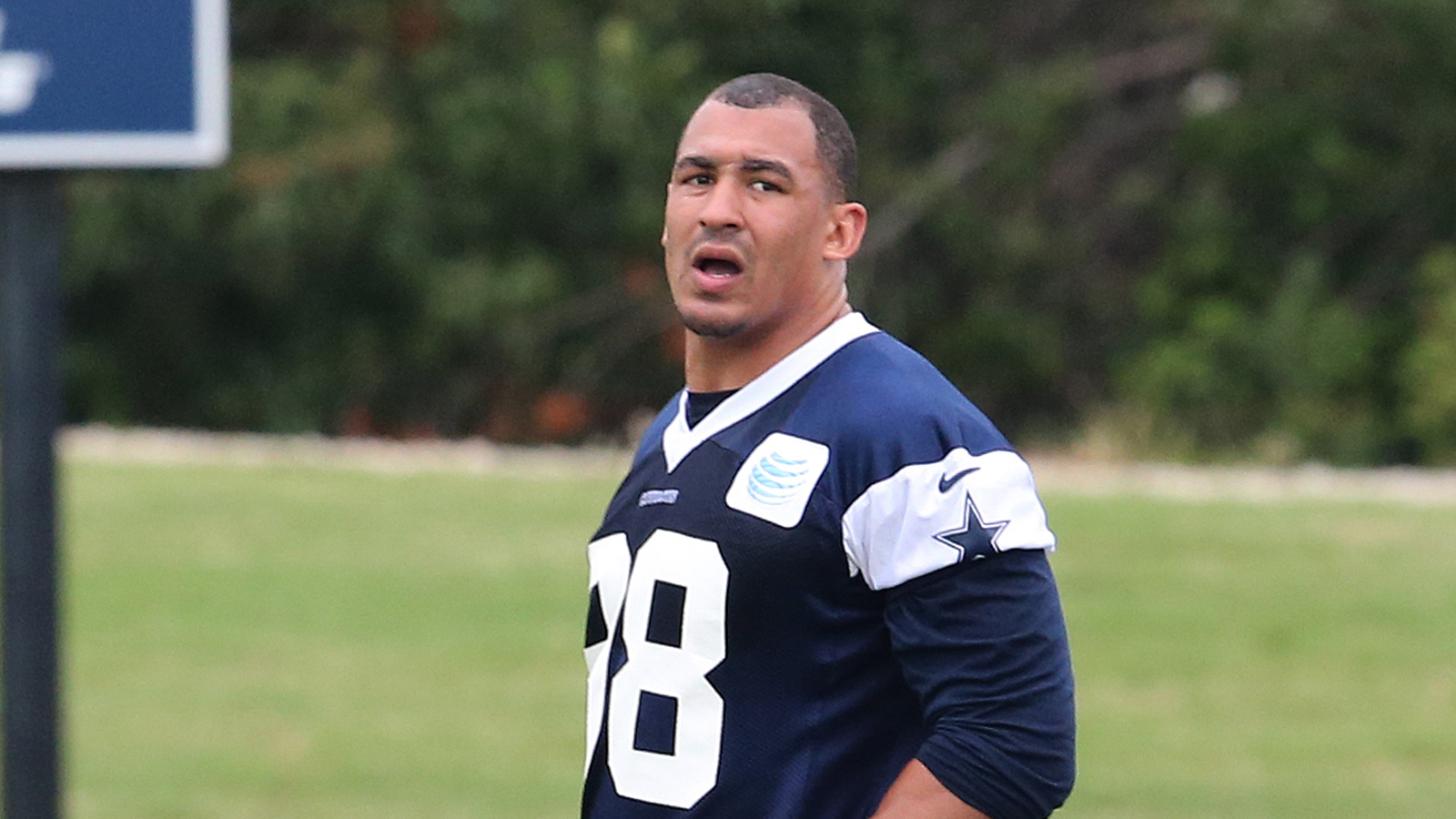 The Dallas Cowboys added some major pieces to their defensive line this offseason. They signed free agent Greg Hardy and drafted Randy Gregory. Both players are very talented, and high expectations come along with their arrival. However, it is a defensive lineman who was on the roster in 2014 that has head coach Jason Garrett most excited.
25-year old defensive lineman Tyrone Crawford may not be a household name among NFL fans yet, but you can be sure that every Cowboys fan remembers constantly seeing his jersey number in the backfield during the 2014 season. Despite racking up just 3.5 sacks, Crawford was credited with 37 additional quarterback hits and hurries, according to Pro Football Focus. Entering his fourth season in the NFL, many around the Cowboys organization expect him to take his biggest leap forward in 2015.
"He's one of those players on the team that really kind of sets the pace for everyone," Garrett said, per the Dallas Morning News. "He's a great practice player, he plays hard in the games, and I think he's one of those guys that you point to as a coach and say, 'Play the way he plays.'"
Crawford will move over to the Cowboys' three-technique defensive tackle position vacated by Henry Melton. Crawford played many snaps at this position toward the end of the 2014 season, and defensive coordinator Rod Marinelli believes it best suits his skill set.
"There is still a lot to get acclimated with," Crawford said. "But Coach Marinelli found a spot he wants me to play. I am excited to play it. I definitely want to be that under tackle they want me to be and just be a force in there. I am working on it and that's what I am hoping to do come this season."
Crawford and the Cowboys are both expecting that he can turn a few of those additional 37 quarterback hurries into sacks in 2015.
(h/t Dallas Morning News)
Photo Credit: Matthew Emmons/USA TODAY Sports