Jarvis Landry says Miami's high-octane offense made Cowboys players puke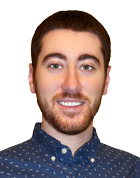 The Miami Dolphins were trounced by the Dallas Cowboys in Week 2 of the preseason on Friday, losing 41-14 at the hands of another stellar Dak Prescott performance. The Dolphins' first-team offense looked solid, but it wasn't overwhelmingly explosive.
Miami scored 14 points in the first half to Dallas' 27 and was shut out after halftime. Jarvis Landry was pleased with the way Miami's up-tempo offense played, which is a pleasant change from last year's lackluster style of play. In fact, he apparently saw a few Cowboys throwing up on the sideline.
Miami's offense was noticeably vanilla and simple last season. Quarterback Ryan Tannehill didn't have the ability to audible at the line of scrimmage until late in the year, and running back Lamar Miller was constantly kept under wraps for some odd reason.
Now, Tannehill looks more comfortable and willing to take shots downfield under Adam Gase. The Dolphins are also getting to the line quicker with no-huddle play calls, which should lead to an increase in production on the offensive side of the ball.
Whether Cowboys players were so gassed to the point that they lost their lunch is uncertain, but Landry claims Miami's offense had that effect on Dallas.
"I have no idea," guard Billy Turner said. "I didn't see it, thank God."