Jared Goff to Make NFL Debut for Los Angeles Rams in Week 11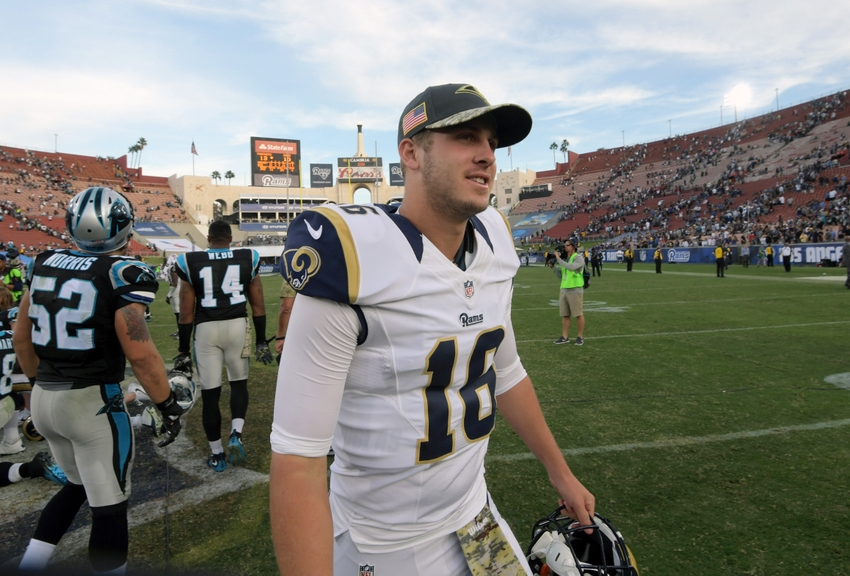 The time has finally come for Jared Goff to get his change in the National Football league with the Los Angeles Rams.
Los Angeles Rams No. 1 overall pick Jared Goff will finally get his chance to improve the team's offense as he is expected to start on Sunday against the Miami Dolphins.
ESPN's Chris Mortensen has the latest:
Jared Goff will start Sunday for the @RamsNFL against @MiamiDolphins in front of a home crowd, per team sources. QBs were informed this am.

— Chris Mortensen (@mortreport) November 15, 2016
This announcement is surprising to say the least, especially considering head coach Jeff Fisher announced that Case Keenum was still the team's starter on Monday. He even went as far as to label Goff the No. 2 quarterback who was "a play away" from getting in the game.
Apparently he was closer than that.
Keenum, who has been the team's starter all season, has tanked in his role. The Rams are among the league's worst offense in passing yards, rushing yards, and points per game.
To make matters worse, Todd Gurley can't get anything going thanks to an inept passing attack that allows opposing defenses to stack the box. Poor offensive line play has also been a major reason for the Rams' offensive woes.
Rams fans have been waiting a long time for this, but here we are. Goff is now the Rams starting quarterback and we'll get to see just how ready he is.
Reports have varied over time as to how ready Goff really is, but one report suggested that Goff believes he's ready. I guess we'll find out soon enough just how ready the No. 1 overall pick really is.
This article originally appeared on