Jared Goff to Finally Start For Los Angeles Rams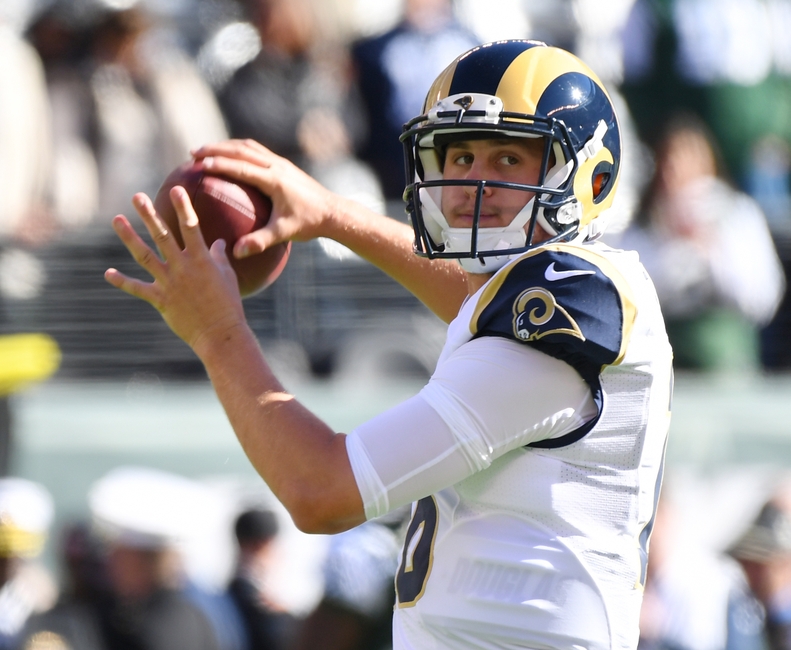 QB Jared Goff was taken No. 1 overall in the 2016 NFL Draft but had to wait to get his first start. And in took until Week 11 for him to get his first start.
Los Angeles Rams QB Jared Goff was the first player taking in the 2016 NFL Draft. So you'd think that he would be the first quarterback from that draft to start an NFL game. But that hasn't been the case as many quarterbacks drafted after him have started games.
Hey, the first one invited to the party isn't always the first one to get in. But that is a long wait when you get invited first and you don't get it first by far. Hearing the guys gettin' on the mic and rockin' makes it even longer.
Carson Wentz is with the Philadelphia Eagles, starting every game and performing. So is 4th-round pick Dak Prescott who had to start for Tony Romo. Cody Kessler is a 3rd-round pick that started after Robert Griffin III and Josh McCown sustained injuries.
Paxton Lynch (second round and Jacoby Brissett (third round) even got a taste in there. But the guy with the worst QB in front of him starting off, (Case Keenum) hasn't started a game yet. But thank God for deliverance that he will finally start his first game Sunday.
Keenum did everything he could to give Goff the job and it took this long. NFL Network's Steve Wyche previously reported that Goff has made significant progress in practice during the season. And that's a big part of why Goff will get that start.
Keenum throwing nine TDs and 11 INTs so far this season has something to do with it too. This is valuable developmental experience and he doesn't make the Rams any less competitive. It's crazy that HC Jeff Fisher picked the Miami Dolphins' strong defensive line for Goff's first start.
But he's here now!
Welcome to the party, Jared!
More from With the First Pick
This article originally appeared on