Jamison Crowder Burns Packers for 41-Yard Touchdown (Video)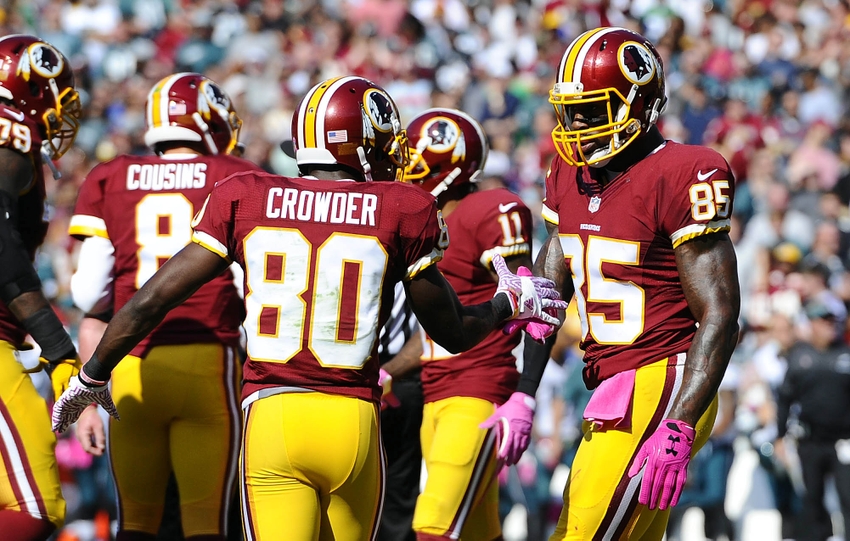 Washington Redskins wide receiver Jamison Crowder burned the Green Bay Packers on a sublime 41-yard touchdown pass from Kirk Cousins.
Make no mistake about it, the Washington Redskins mean business. They continue to surprise the football world week in, week out. On Sunday Night Football in Week 11 against the Green Bay Packers, quarterback Kirk Cousins continued to prove that he's more than capable of being a consistent franchise quarterback.
After already having led the offense on several successful drives throughout the night, the end of the third quarter was approaching. That's when the quarterback went to take a shot downfield. And, well, the Packers weren't ready for it.
Cousin placed perfect 41-yard touchdown bomb to wide receiver Jamison Crowder right in his receiver's hands. His precision and arm strength prove that he can keep up with the best of them.
The Redskins are doing their best to keep up in the ultra-competitive NFC East. With the Dallas Cowboys and New York Giants winning their respective games this week, it's imperative the Redskins keep adding wins.
In order to secure at the very least a Wild Card berth, the Redskins need to keep coming out the gates hot at the perfect time this season. A spark here could easily turn some nice momentum in their favor to end the season on a high note.
Cousins to Crowder continues to be a popular dynamic duo these days in the NFL. The two have combined for five touchdowns so far heading into tonight's matchup. Now at six touchdowns together for the season, they will undoubtedly continue to make great plays like this on a daily basis.
This article originally appeared on