Jameis Winston makes the day of a young baseball player at Astros game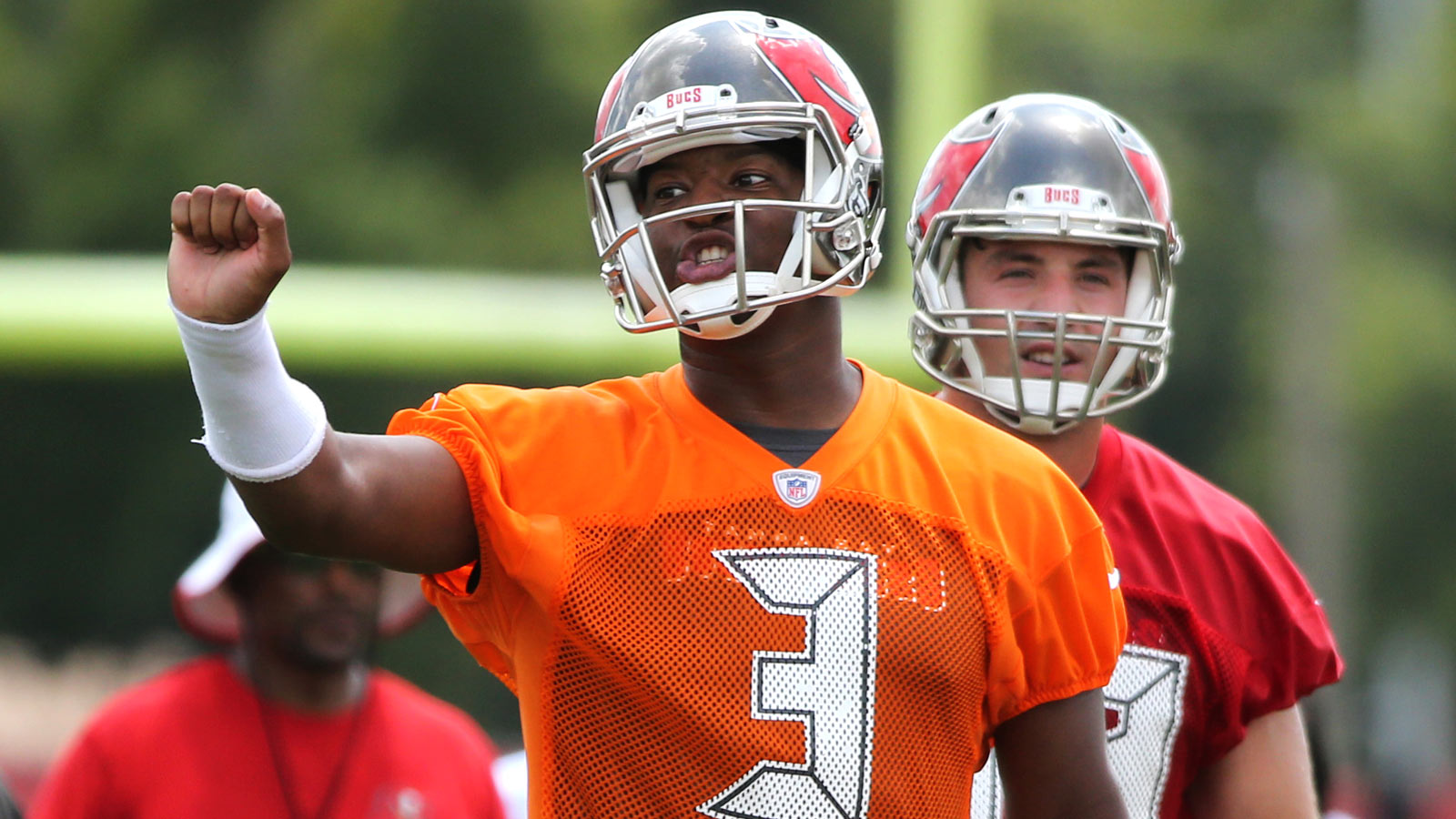 Jameis Winston seems to be doing almost everything right both on and off the field since being drafted No. 1 in the 2015 NFL draft. While he's been getting rave reviews from coaches and teammates and focusing on his playbook away from the field, he apparently took in a Houston Astros game on Sunday.
No big deal, right? Right. Well, according to Joe Kinsey of Busted Coverage, there was a bit more to the story than that.
"Kerry Ponce and her son Aden were in town for a baseball tournament, but it was rained out so the kids spent the day at Minute Maid." Kinsey explains. "Aden's family was looking around in the team shop when they met Jameis. One thing led to another and Jameis bought Aden a ball and signed it, making the kid's day."
It's a cool story to read about Winston, but it doesn't seem surprising at this point. Check out the tweet below from Kerry Ponce:
So shopping after the game.. Aden meets Jameis Winston then he buys Aden a ball and autographs it! #nfl #Astros pic.twitter.com/H6bzZoSfUR

— Karry Ponce (@karryponce) June 28, 2015
That kid definitely looks like a happy camper, even though his baseball tournament got rained out. Well done, Jameis.
(h/t Busted Coverage)
Photo Credit: Kim Klement-USA TODAY Sports