Jamaal Charles: Is this the beginning of the end?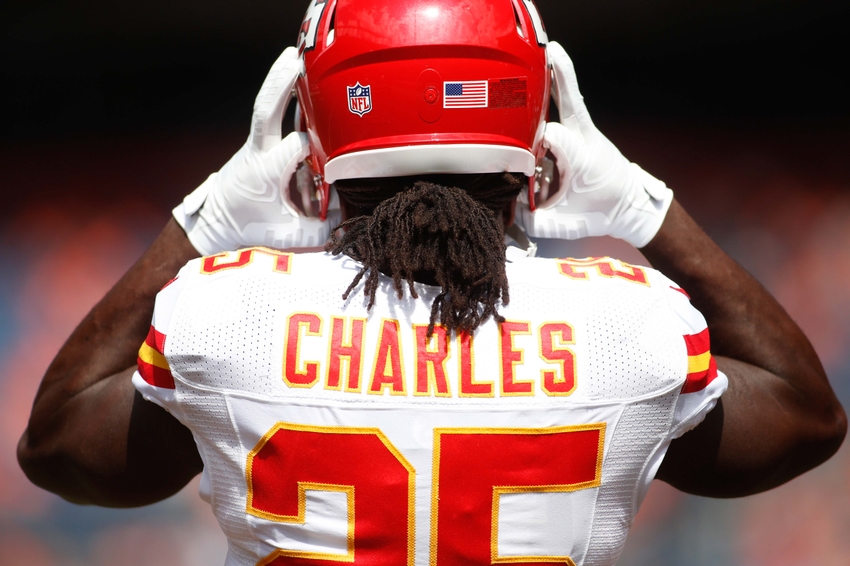 Tuesday marked what could be the end of an era in Chiefs football with Jamaal Charles facing another knee injury.
Kansas City looks to be in good shape with a healthy stable of young running backs moving into the future. Could this be the end of the Chiefs having an elite RB?
Kansas City will have several tough decisions to make this off-season. You have to wonder if moving on from Jamaal Charles is one of them. For all that Charles has done for the Chiefs he now faces trying to come back from another knee surgery.
As of today, there is not enough information to know what type of surgery he needs. However, at 29 and having both knees surgically repaired, something will have change for Charles to be back in 2017.
Charles is currently due $7 million next season and is a free agent in 2018. KC could release him at any point after the season ends and not owe him anything else. Charles is more likely to extend his contract or restructure it to stay in Kansas City.
They could include high incentives to protect the team and Charles could consider taking it because the Chiefs have stuck by him to this point. KC didn't have to go into this season with Charles' cap number the way it was. The Chiefs could have restructured his bonus to a not likely to be earned bonus instead and saved space this year.
To put the cap numbers in perspective for the Chiefs running back depth chart. Spencer Ware and Charcandrick West signed identical contracts in the off-season. Both total amounts of their contracts combined for 3 years is only $ 200,000 more than Charles is due alone in 2017. The math just doesn't add up to keep all three at those numbers in 2017.
None of this is said to take away from what Jamaal Charles was as a player and is as a teammate. He looked like he still had his explosiveness in the few carries he got this year. Charles is an elite athlete.  Charles has the ability to overcome the obstacles ahead of him. I think he could continue to play a couple of more years but the question becomes where.
Charles is one of the most fun players to watch play the game of football in today's NFL. He makes you pay attention to every play. He makes you want to hold your breath each time he touches the ball because you know that he is only a cut or two from taking it to the house. Charles' speed makes him elite, all his other traits just help make him even more of a threat on the field.
Until there is more information as to what this second surgery is for and what the timetable is this is all a guessing game. Potentially we may have seen the last of Jamaal Charles in a Chiefs uniform. I truly hope that isn't the case. At the very least he's out for the next eight weeks of the season. Since the Chiefs haven't used their IR exemption it is possible for Charles to return in time for the playoffs.
No matter what the final decision is with Charles he was still an amazing player. There are still too many variables that are unknown at this point to know what will happen. I do know that I feel lucky for the time I've had to watch him play in his career. He will go down as one of my favorite Chiefs of all time. Charles is a player that is all class.
I hope Jamaal gets a chance for a better end to his career. The couple of carries he had this year don't do his abilities and contributions to the Chiefs justice.
More from Arrowhead Addict
This article originally appeared on