Jamaal Charles expected back for playoffs, per report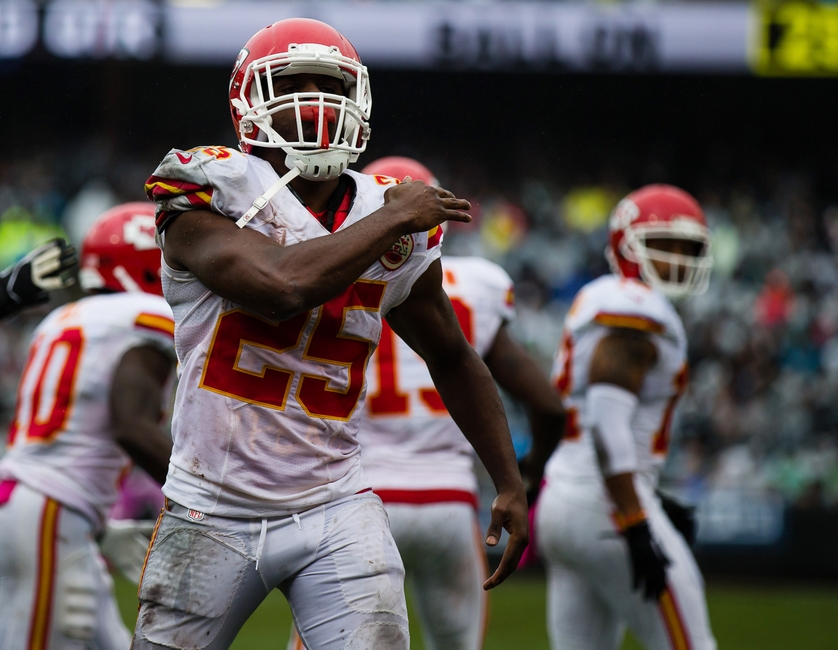 The Kansas City Chiefs are 10-3 and hurdling toward the postseason. Once there, reports are saying Jamaal Charles could join them for a January romp.
Last season, Jamaal Charles went to make a cut against the Chicago Bears in a Week 5 contest. He immediately went down, holding onto his knee. Charles ended up with a torn ACL, putting him out for the season. Without him, Kansas City went 10-1 and reached the Divisional round.
This year, Charles began the season on the PUP list before returning for three games. He was then place don Injured Reserve, citing meniscus issues. After having both shaved down by Dr. James Andrews, there is now thought he could be designated to return as early as Week 17, per Adam Schefter.
Getting Charles back would be a huge boost for the Chiefs. Kansas City is 10-3 and leading the AFC West, aiming to get a bye into the Divisional round. If that happens, Charles could be activated at the end of the regular season and then be allowed to practice for a few weeks before getting into game action.
Charles is the franchise's all-time leading rusher and a borderline Hall of Fame. For his career, Charles averages an NFL record 5.5 yards per carry.
More from FanSided
This article originally appeared on