Jalen Ramsey takes shot at Steve Smith, who makes him pay dearly for it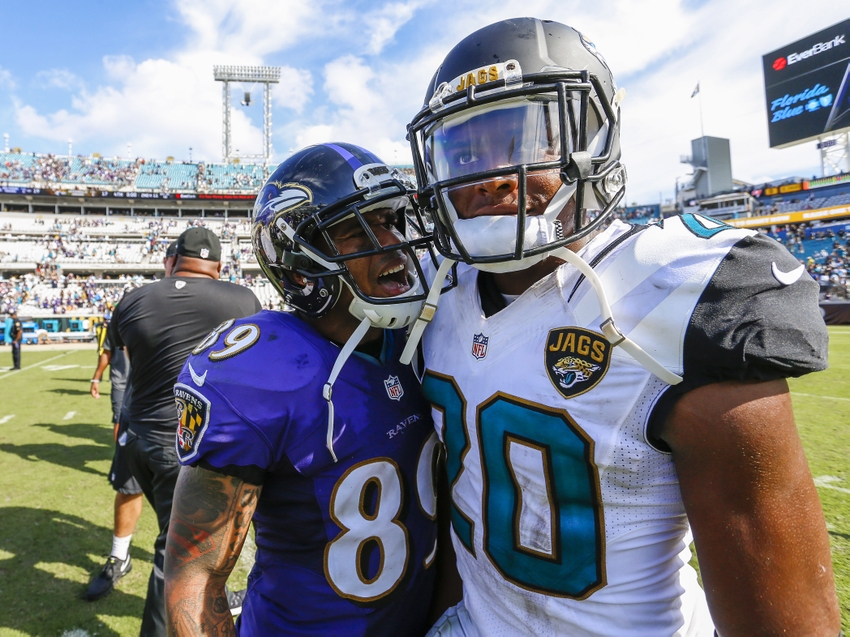 Baltimore Ravens veteran wideout Steve Smith rarely, if ever, backs down from a bit of verbal sparring. His latest adversary was Jaguars cornerback Jalen Ramsey, who took exception to Smith's willingness to get in his face after Baltimore's 19-17 victory Sunday.
"Ya'll tell me who got in whose head," Ramsey said, via ESPN. "He came up to me after the game, you feel me? Y'all tell me who got in whose head. He's an old man acting like that.
"Ain't nobody worried about him. He came up to me, you know what I'm saying, on some disrespectful stuff. The game's over with. You still mad 'cause I was locking you up? All right, go sleep on that. I ain't trying to hear that after the game."
Smith, who finished the game with a game-high eight receptions for 87 yards, could have shrugged off the slight by the fifth-overall pick but instead viciously responded on Twitter.
.@jalenramsey's & @89SteveSmith's comments following #BALvsJAX. pic.twitter.com/xTEwT4Y2MW

— NFL (@NFL) September 26, 2016
The 37-year-old Smith might be getting up in years, but he's proving he can still get it done on the field and with his words.