Jake Delhomme inducted into the Louisiana Sports Hall of Fame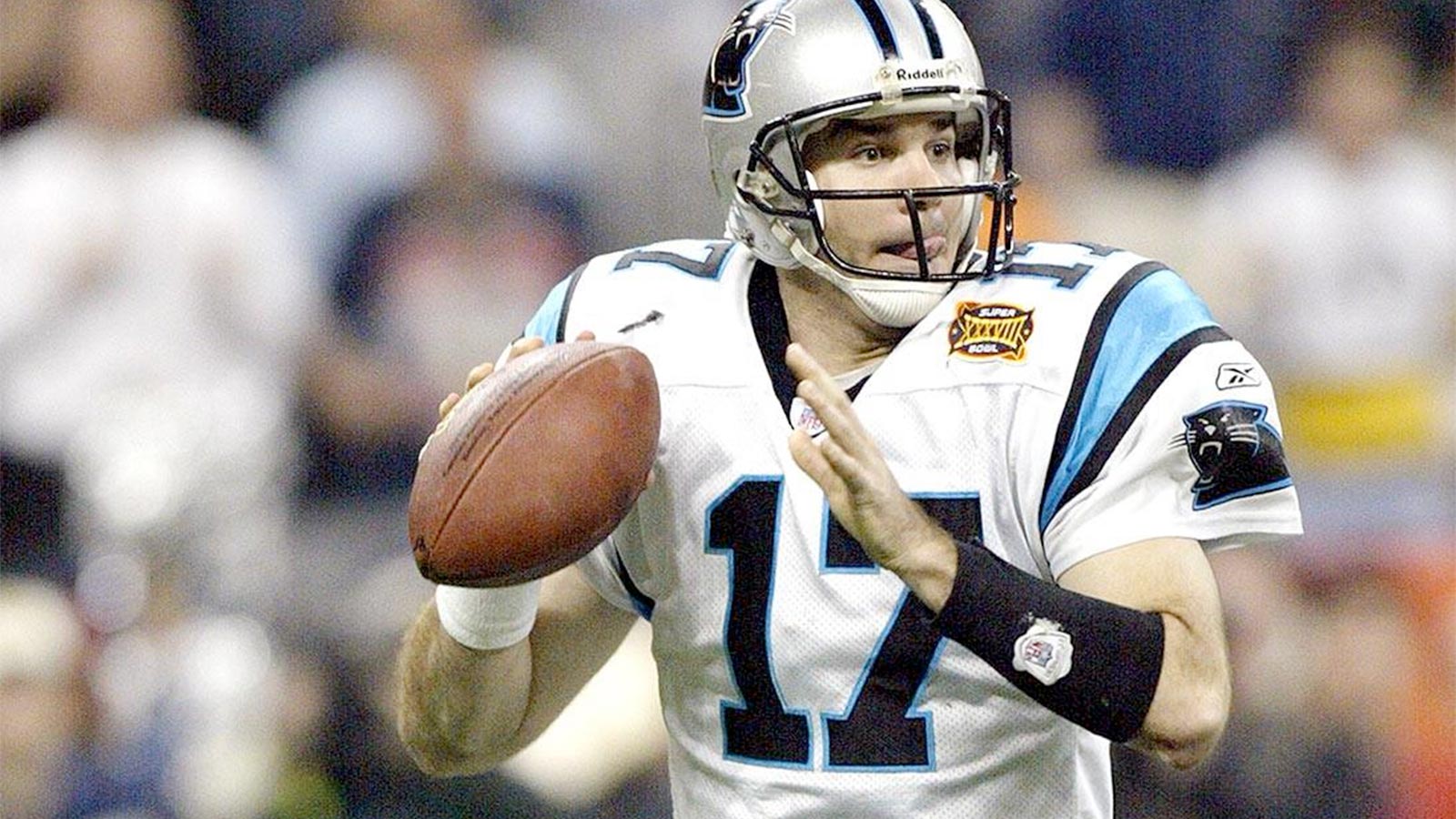 Former Carolina Panthers quarterback Jake Delhomme now has his name etched into Louisiana Sports history. On Saturday, Delhomme was honored for his impressive NFL career by being inducted into the Louisiana Sports Hall of Fame, according to Jeff Duncan of NOLA.com.
Delhomme is a name that Panther fans will likely never forget. Not only did he lead the team to their only Super Bowl berth, but he had an incredible rise to stardom as an undrafted free agent. Originally signed by the New Orleans Saints, he was a backup over his six seasons with the team.
Then, as Duncan explains, at the age of 28 Delhomme signed on with the Panthers. The rest? Well, that was history. He made it to the 2005 Pro Bowl and left an impression on the town of Charlotte, North Carolina and Panthers fans all over the country.
Congrats to Jake Delhomme, it's safe to say that this honor is well-deserved.
(h/t NOLA.com)
Photo Credit: Donald Miralle/Getty Images