Jairus Byrd stepping up recently, but is it enough?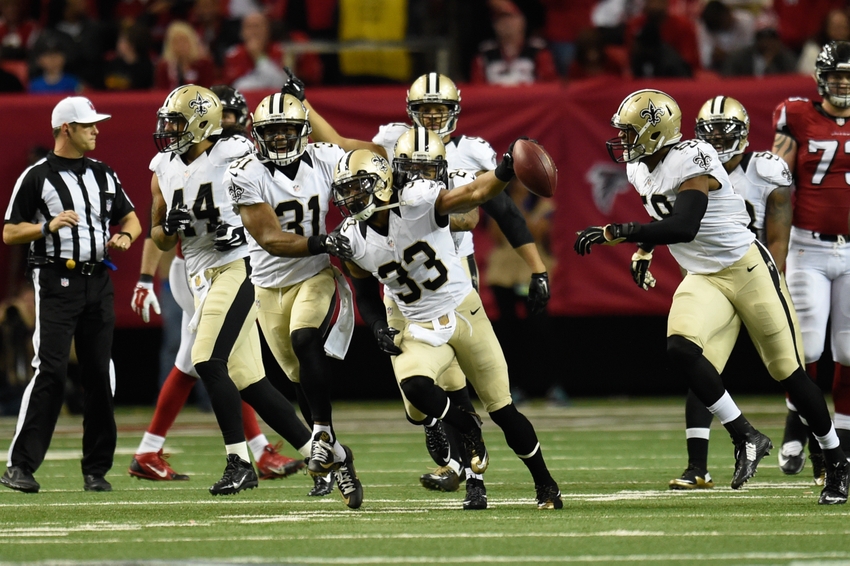 Jairus Byrd is playing his best football since joining the Saints. Is it enough to earn him a roster spot next year?
It's no secret that Jairus Byrd is playing for a roster spot next year. The Saints inked him to a six-year, $56 million contract in 2014, making him their starting safety through 2019. But after tearing his meniscus four games into his contract, Byrd has never lived up to expectations. He's never been the ballhawk, turnover machine he was in Buffalo.
But he looks to be turning things around. While he's still chasing a turnover on his 2016 stat sheet, he's had a hand in a few. He came down with an interception against the Chargers, but it was called back for an offsides penalty. And he made the initial tackle against 49ers Mike Davis on the goal line that allowed Nate Stupar to force a crucial fumble.
He's clearly playing his best football in black and gold yet. Over the last two weeks, Byrd's leading the team with a per game average of 7.5 solo tackles. And many of those are coming in key 3rd down and open field plays.
The tackles are coming more easily now that the Saints have embraced the three-safety sets. They played the entire 49ers game with three safeties. That takes Byrd out of the single deep safety role and allows him to be around the ball more often, and it may be a more effective use of his talents.
Fans will be quick to point out that he's missed a number of tackles that should have saved touchdowns. And that's true. He's often in a last-line-of-defense role, and if he takes a bad angle it can mean points. Before you start calling for his head, remember that the most egregious missed tackle of the year award goes to his rookie counterpart Vonn Bell against San Diego. So, at least for this season, Byrd is still probably the best option at FS.
But that brings us to the Byrd dilemma. He may be playing his best football yet, but is it worth the huge contract? It's hard to see how. He may be willing to take a pay cut to stay in NO, but short of that, I think he needs to play even better to earn his keep.
The Saints drafted Ohio State safety Vonn Bell ostensibly to compete with Byrd for his roster spot. You have to imagine Bell is the vision moving forward, rather than Byrd.
But Bell is still a young player, and it's good to have leadership and experience at the back end of the defense. If Byrd is willing to take a pay cut, or, somehow, takes his improvement to the next level, I think the Saints would do well to keep him on.
It also depends on the safety market next year. There may not be a player available that the Saints feel comfortable signing, and two safeties (Bell and Vaccaro) is not enough. But if there is quality depth available in FA, Byrd's chapter in NO may be coming to an end.
This article originally appeared on