Jaguars will decide AFC South Champ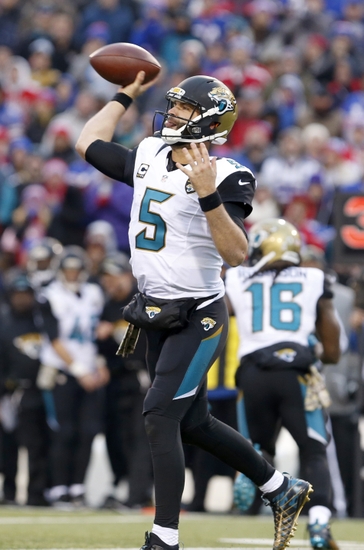 With three divisional games remaining the Jags play will decide who will win the AFC South.
The AFC South divisional race is heating up this season. While our Jaguars aren't in the mix this time their play could decide who wins. Currently the Huston Texans lead the division at (6-5). But the Tennessee Titans at (6-5) and Indianapolis Colts at (5-6) aren't far behind.
Enter our Jaguars.
With remaining games against the Texans, Colts, and Titans the Jags play will take one or more of those teams out of the running for the AFC South title
The Texans lead the division but need to win to keep pace with the Titans and Colts. The Jags game on December 12th could help decide who wins the AFC South Title. If the Jags lose then then it places the Texans in the driver's seat. However with Jags win the door opens for the Titans and Colts to gain ground in the title race.
The Titans are looking to surge to a division title for the first time since 2008. The Titans will need a win week fifteen against the Jags in order to keep those hopes alive.  But with a Jaguar win it could open the door for the Colts and help set up a winner take all scenario on the final week of the season.
The game against the Colts can have divisional implications as well. To close out the season the Colts will need to win against out Jaguars in hopes of winning the AFC South.  A Jag's win would help ensure that the title race falls through the hands of the Colts.
While there hasn't been much to cheer about this season. With three divisional games left the Jags play will determine who wins the AFC South title.  It will be a nice feeling if the Jags can find some wins in the last few weeks of the season to knock off some divisional opponents.
This article originally appeared on