Jaguars not worried about lack of veteran receivers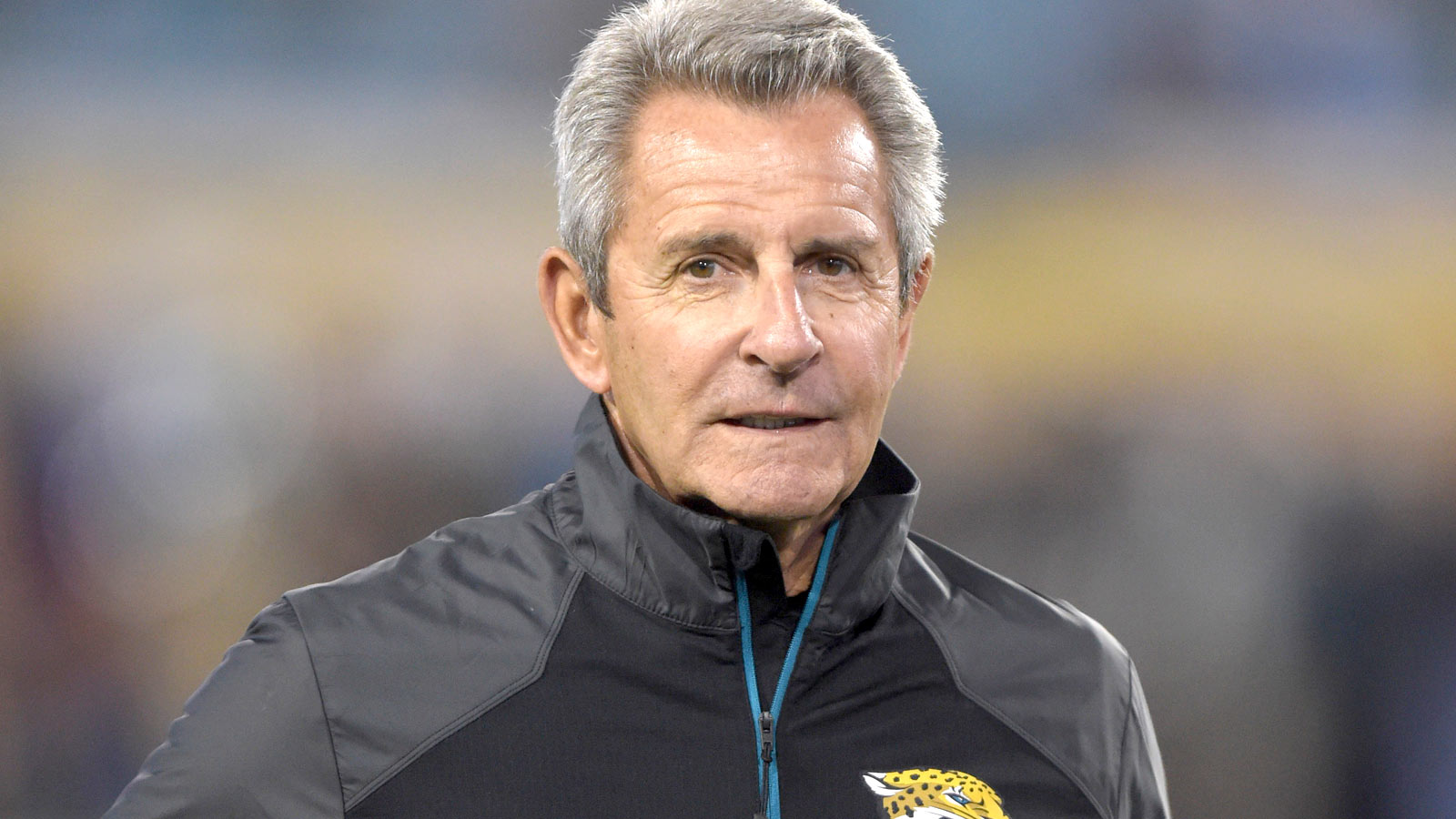 The Jacksonville Jaguars entered free agency this year with the hope of adding a veteran wide receiver to compliment their trio of young receivers, but came up empty-handed.
The team was reportedly interested in Green Bay's Randall Cobb before he re-signed with the Packers and they also hosted former Minnesota Vikings wideout Greg Jennings for a visit, before he ultimately signed with the Miami Dolphins.
Still, as general manager David Caldwell told ESPN's Mike DiRocco, the team has plenty of confidence in the ability of second-year receivers Allen Robinson, Allen Hurns and Marqise Lee, as well as the man who coaches them, Jerry Sullivan.
"We have basically a Hall of Fame receiver coach," Caldwell said, according to DiRocco. "I think the other thing, too, is that those guys all had 40-some catches. It's not like they didn't produce at all or missed a whole year. They did some good things where you're like, 'OK, Allen Robinson played 10 games. Hurnsy played 16 games. Marqise played 10 games or whatever it was.' They got some experience."
Some experience, but not a lot. Arrelious Benn is the most experienced receiver on the Jacksonville roster, with 59 career receptions, but he hasn't played a game since 2012 due to injuries. Despite the youth, Sullivan said Robinson, Hurns and Lee proved the can be counted upon.
"It's good because the stage doesn't bother them," Sullivan said. "If you look at the guys we had last year, we had Hurns from Miami, Marqise from Southern California and A-Rob from Penn State playing in front of 100,000 people, so those guys have been on the big stage and now they just have to get used to the competition level."
(h/t ESPN)
Photo credit: Kirby Lee/USA TODAY Sports