Jaguars' Brennan Williams finally close to fully healthy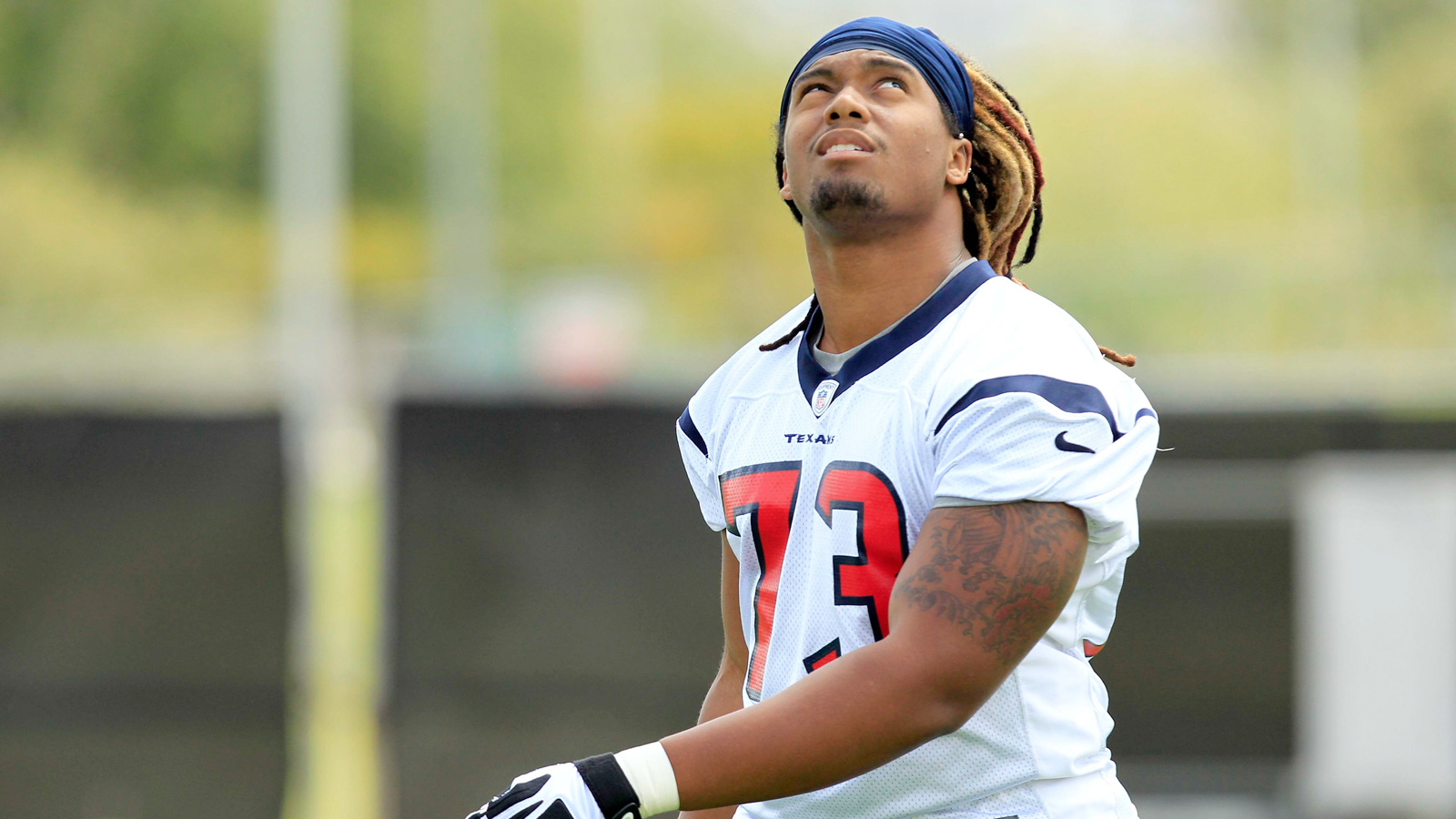 Two years after being drafted, Jacksonville Jaguars offensive tackle Brennan Williams is hoping to finally get his career started in earnest.
A third-round pick of the Houston Texans in 2013, Williams never played in a regular-season game for the Texans. A knee injury landed him on injured reserve, wiping out his entire rookie season. Houston, unhappy with the progress of his recovery, released the former North Carolina standout shortly before training camp last year.
"It's tough, but that's the nature of the business," Williams said, according to Hays Carlyon of the Florida Times-Union. "I don't hold any ill will. I would've cut me too if I was hurt two years in a row."
Williams elected to have microfracture surgery on the knee, which caused him to miss all of last season as well. The Jaguars signed him to a low-risk, two-year contract in February.
"I feel like I am now finally getting close to 100 percent," Williams said. "I'm at the tail end of the rehab period for the surgery that I had, which is an eight-or-nine month rehab period. I'm feeling great."
Jacksonville signed Williams with the idea that he would provide depth at right tackle behind new starter Jermey Parnell. General manager Dave Caldwell told the Times-Union the team liked Williams coming out of the draft.
"As soon as I was out of Houston, the Jaguars were the first guys to call my agents and say they were interested," Williams said. "They were the first ones I visited and it was a done deal from there."
Williams said he's wearing knee braces during OTAs as a precaution against further injury.
"There is a bit of extra preparation I have to do to get the legs warmed up," Williams said. "They aren't as strong as they'll be by the time the season comes around. So, this period of time is really good for getting that strength back and getting those muscles firing in ways they haven't in a long time."
He still has a long way to go before he plays in his first game, but it's a start and so far, it's been a positive one.
"He looks good right now with what we're doing," offensive coordinator Greg Olson said. "You're not able in these sessions to go live and you have to limit the contact and what's going on, but we've seen positive things from him."
(h/t Florida Times-Union)
Photo credit: Thomas Campbell/USA TODAY Sports