Jaguars at Lions: Preview, Predictions, and More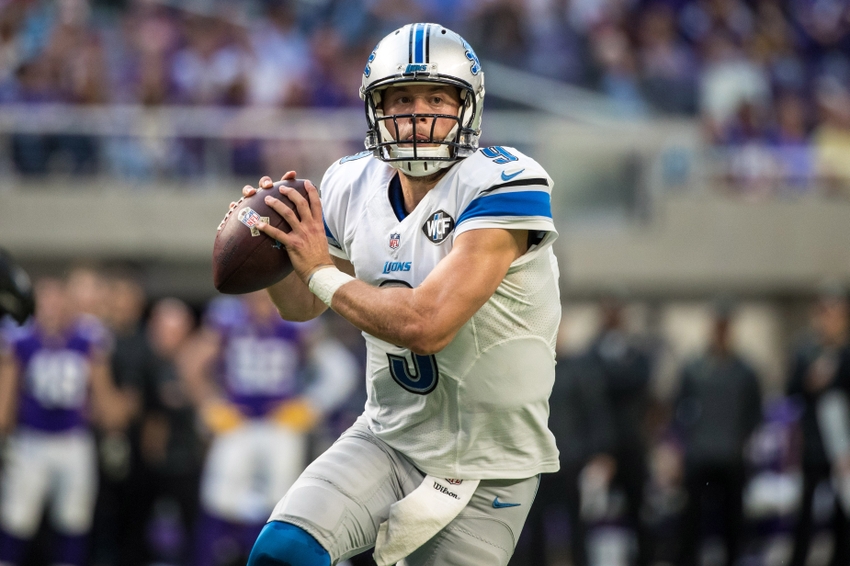 Jacksonville Jaguars vs. Detroit Lions
Against all odds, the Detroit Lions are currently leading the NFC North and have a great opportunity to keep their lead strong. In NFL Week 11, Jim Caldwell's Lions will welcome the ailing Jacksonville Jaguars to Ford Field to do battle.
Matthew Stafford has been absolutely stellar for Detroit this season. Though he's been fantastic for most of every game, what's been most impressive has been his late-game heroics. All five the of Lions' wins this season have come due to late-game drives by Stafford and the offense. They may not need that against the Jaguars. But if they shockingly find themselves in that position, the former No. 1-overall pick is proving he has the clutch gene to pull out the victory.
On the contrary, Blake Bortles and the Jaguars have been a dumpster fire for most of the season. Despite lofty expectations for a young team taking the next step, this team may have even taken a step back from last year—the quarterback in particular. Their scores don't fully indicate how bad they've been because they serve as garbage time warriors. However, they've been atrocious and the Lions could roll on Sunday.
Here are the keys to victory for each team in Week 11:
Keys to Victory
To secure just their third victory of the season (and potentially to keep Gus Bradley's job), the Jaguars have to come to play from the opening kick. Far too often, the same pattern plays out for this Jacksonville team. Their defense concedes points early in the game in bunches and Blake Bortles and the offense only help that with turnovers or poor play. To get the win, they at least have to be consistent right from the start of the game. If they can string together a few early stops and not just give the Lions possession, they may have a chance.
As for the Lions, the key remains keeping their offense in rhythm. Yes, this team has some issues on the defensive side of the ball and injuries to boot. However, Stafford and the offense at their top-speed are impossible for any team to stop. The quarterback needs to keep evenly distributing the ball to the likes of Tate, Marvin Jones, Eric Ebron, and Theo Riddick. If he can do that, the Jags have proven in 2016 that they don't have the ability to consistently stop them.
Odds
Point Spread: Detroit -6.5
Moneyline: Detroit -275, Jacksonville +235
Over/Under: 47.5
Prediction
For as talented and promising as the Jags looked to start the 2016 season, we've long ago accepted they aren't that team this season. This one shouldn't be close as Stafford and the Lions should be able to torch and underperforming defense. Of course, "Garbage Man" Bortles will make the score and his stats look better at the end of the game, but this will be a runaway at home for Detroit.
Pick: Jacksonville Jaguars: 20, Detroit Lions: 31
This article originally appeared on