Jaguars at Chiefs: Highlights, score and recap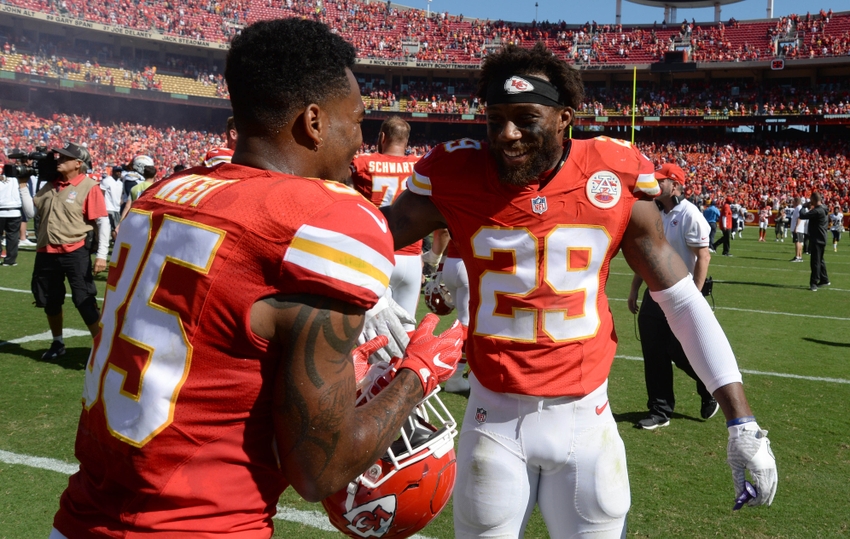 The Jacksonville Jaguars will head to Kansas City on Sunday, as they take on the Chiefs at Arrowhead Stadium in an AFC showdown.
Nick Foles will make his first start as a member of the Kansas City Chiefs on Sunday, as the Jaguars head to Arrowhead Stadium for an AFC battle. Foles played well last week in relief of Alex Smith, who suffered some heavy hits at the hands of the Indianapolis Colts. In relief, Foles threw for two touchdowns, leading the Chiefs to a 30-14 victory.
Kansas City will also be without their top two running backs, as Jamaal Charles and Spencer Ware will both be inactive for the game. Charles was placed on IR this past week, as he goes for a second surgery on the knee he blew up last season. Ware, who has played remarkably in Charles' place this season, suffered a concussion last week, and is out for the Colts game.
The Jacksonville Jaguars come into Arrowhead on the skids, and have not played inspired football as of late. Quarterback Blake Bortles has taken a step back in his development, and the team has already fired offensive coordinator Greg Olsen. Star wide receiver Allen Robinson's production is also down, and he is beginning to look extremely frustrated during games.
This game has all the markings of a blowout, as Kansas City is widely regarded as one of the best teams in the AFC. The Jags are definitely in the midst of a rough season, which could see head coach Gus Bradley fired at the end of the year. Arrowhead is a tough place to play, especially when you are so over-matched.
Highlights
Highlights will be posted throughout the game.
Three Stars Predictions
1. Charcandrick West
Expect the Chiefs running train to continue on Sunday, even without Charles and Ware available. Charcandrick West is a very good running back, who should find plenty of room to run against the Jaguars. Foles will look to get him going early, which includes working him into the passing game as well as on the ground.
2. Allen Robinson
The Jaguars have to get Robinson going, even if that means targeting him 15 times on Sunday. He is playing with a bit of a chip on his shoulder lately, and is getting tired of the offense sputtering. Expect him to play a spirited game on Sunday, which should include a touchdown against a very tough Kansas City defense.
3. Nick Foles
Nick Foles is not a classic backup quarterback, as he has had some great success in this league as a starter. He looked extremely comfortable running the Chiefs offense last week, and could actually be a better option than Alex Smith at this point. He will take some shots downfield, although he may be without star wide receiver Jeremy Maclin in this one.
Odds
The Kansas City Chiefs are huge favorites on Sunday, boasting a seven-point spread against the Jaguars. The over/under is set at 44, which is most likely due to the fact the sharks do not think Jacksonville is going to have much luck moving the ball.
Next Week
The Jaguars will head home to host the Houston Texans in an AFC South matchup in Week 10. Kansas City will travel to Carolina to take on the Panthers.
This article originally appeared on