Jaguars at Chargers Live Stream: Watch NFL Online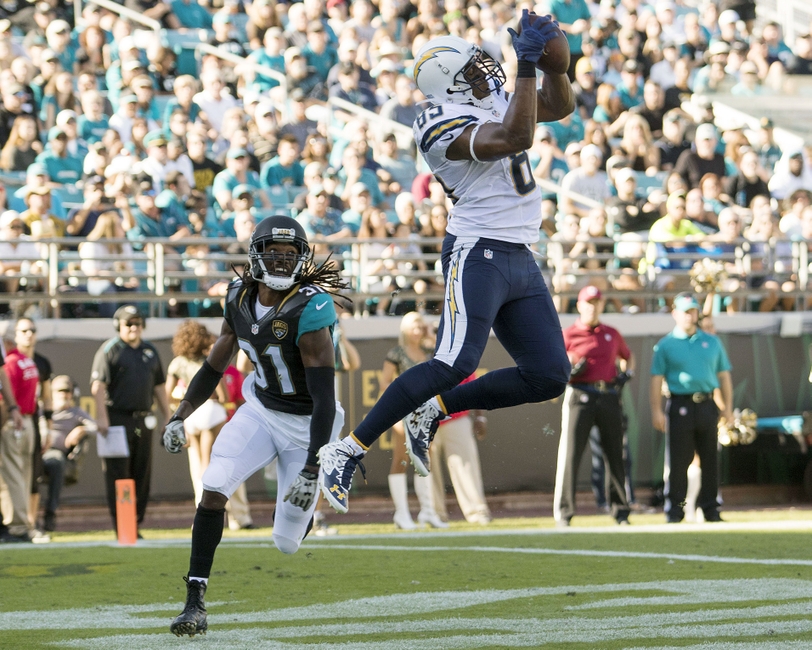 The San Diego Chargers host the Jacksonville Jaguars at Qualcomm Stadium on Sunday. Here's all the info you need to watch.
While both teams played well for a stretch, the San Diego Chargers and Jacksonville Jaguars both came away with an opening week loss. They will now face off against each other, looking to get their first victory of the season.
The Jaguars and Chargers played once last season, with San Diego coming away with a 31-25 victory on the road. This time the two teams will face off on the West coast with the Chargers being the home team.
On top of blowing a huge lead in the fourth quarter to the Kansas City Chiefs last week, the Chargers suffered a major loss via injury. Wide receiver Keenan Allen went down with a torn ACL last week, and will now miss the entire season.
Allen was arguably the number one option in the Chargers' offense and will immediately be missed. Fellow WR Travis Benjamin will help pick up the slack in the Chargers' passing attack, but tight ends Antonio Gates and rookie Hunter Henry expected to take on a larger role as well.
The Chargers still have the offensive pieces in place to be successful, but the loss of Allen will hurt. Once again, Philip Rivers will have his work cut out for him to lead the Chargers to success this season.
While the Chargers have the edge in this game in the experience department, the Jaguars are likely the more talented team. Led by quarterback Blake Bortles and WR Allen Robinson, the Jaguars have an explosive offensive attack capable of lighting up the scoreboard.
Running back Chris Ivory is out for this game, giving T.J. Yeldon another opportunity to prove himself. Yeldon has been average at best in his short NFL career, but there will be opportunities to gash a suspect Chargers' rush defense.
Rivers against a young, talented and unproved Jaguars defense will be a fun fight. Also, it is always fun to see Bortles, Robinson, Allen Hurns and the rest of the Jaguars' offense do work. This should be a fun matchup between two exciting teams.
CBS will broadcast the game live for the television audience. However, you can also catch all of the action live on an online stream.
If you want to watch this game on an online stream, you must have a paid DirecTV NFL Sunday Ticket or NFL Sunday Ticket TV subscription. With that NFL Sunday Ticket subscription, you will get access to all NFL games during the 2016 regular season.
Details for Sunday's game are below:
Date: Sunday, September 18th
Start Time: 4:25 p.m. ET
Location: San Diego, CA
Stadium: Qualcomm Stadium
TV Info: CBS
Live Stream: NFL Sunday Ticket
How will the Chargers move on without Allen? Can this Jaguars' squad start to reach its potential? Make sure to check out this game live to find out.
This article originally appeared on