Jaguars at Bears Live Stream: Watch NFL Online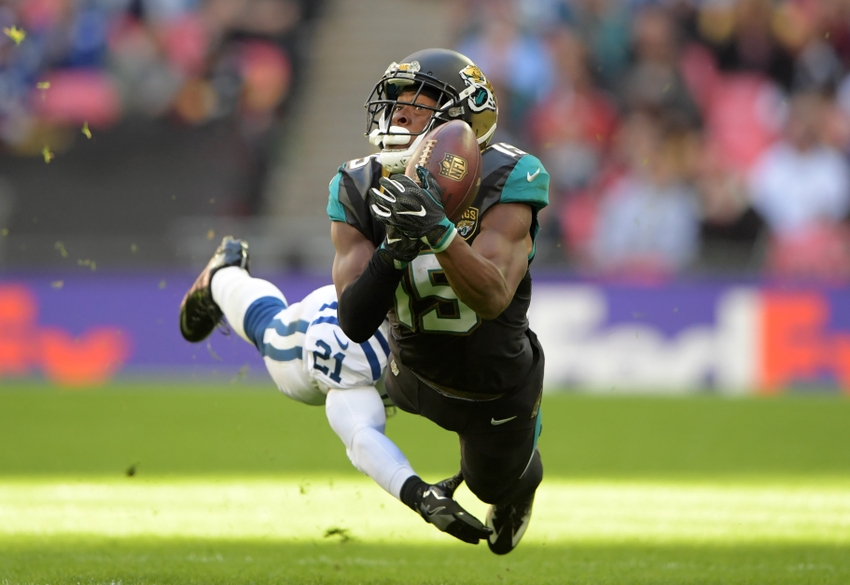 The Jacksonville Jaguars face off with the Chicago Bears at Soldier Field in NFL Week 6. Here's how to watch this game online
High hopes was the name of the game for the Jacksonville Jaguars heading into the 2016 NFL season. However, they've failed to deliver on that in a major way to this point. Even still, they have a chance of competing in the weak AFC South. They'll get a chance to really make some noise as they travel to Soldier Field in Week 6 to take on the Chicago Bears.
The Jaguars have been up-and-down and the picture of inconsistency to this point. Blake Bortles and the offense have looked dominant at points, but hapless at others. The same can be said for a young defense led by Malik Jackson and rookie Jalen Ramsey. However, a young team can flip the switch quickly if they have the talent and the Jags certainly do.
It's an entirely different story for the Bears, though. Brian Hoyer starts again at quarterback for the injured Jay Cutler. While Hoyer has been great and rookie running back Jordan Howard has enjoyed a breakout year, this team is banged up to the max and struggling. Perhaps a matchup against the Jaguars can flip the script, however.
Jacksonville at Chicago will be broadcast on CBS, with live streaming available through NFL Sunday Ticket and Sunday Ticket TV. Access the streams online or through the app using a cable or satellite subscription.
Details for Sunday's game are below:
Date: Sunday, October 16
Start Time: 1 p.m. ET
Location: Chicago, IL
Stadium: Soldier Field
TV Info: CBS
Live Stream: NFL Sunday Ticket
While the Bears look to be out of it in a tough division, the Jaguars can still make a move in the AFC South. Thus, this game could be mighty telling for what the rest of the season looks like for both of these teams.
More from NFL Spin Zone
This article originally appeared on