Jags LB Reynolds wants to be NFL's top special teamer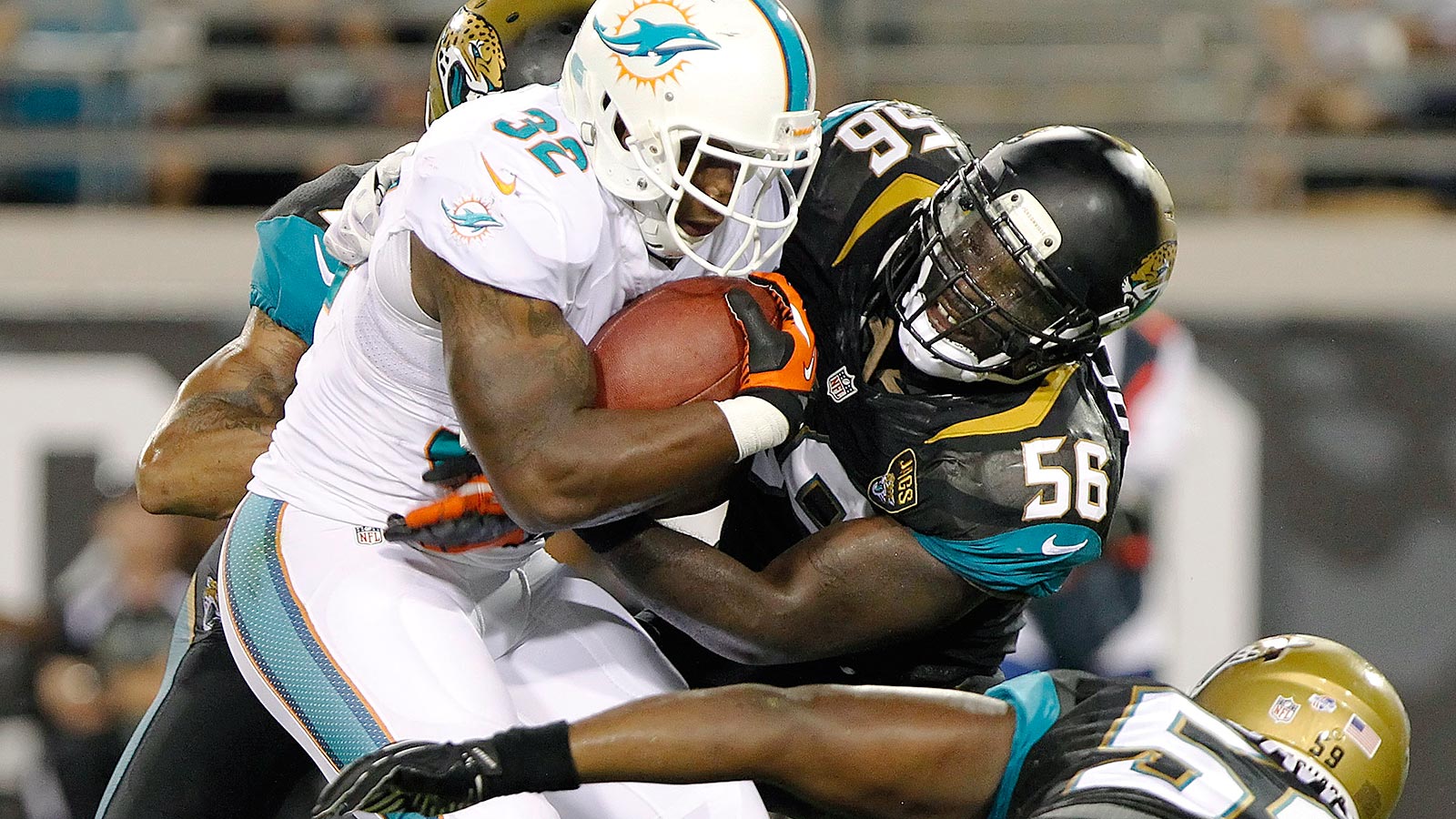 Jacksonville reserve linebacker LaRoy Reynolds led the the Jaguars with 10 special teams tackles in 2014. This season, the third-year player not only intends to be Jacksonville's top special teamer, he wants to be the best in the NFL.
"I'm going to be the bell cow, and I'm going to be the best special teams player in the league," Reynolds said, via the team's official website. "Every (special teams) phase I'm going to give everything I've got, whether it's punt, kickoff, kickoff return, punt return – I'm going to set the tone. When they turn on the film, they will say, 'All right, this is how you do it. This is how you're supposed to do it.'"
The 24-year-old has appeared in 28 career games, with just three starts, but has figured out a way to make his mark through his special teams work. In Jacksonville's first win of the 2013 season, Reynolds downed a punt at the one-yard line, leading to Jaguars safety.
"You can win a game by two points or lose by two points if you down the ball on the (one)-yard line, the defense gets a safety … it just shows how pivotal it is," Reynolds said. "Last year a lot of games that we came close to winning or came to win it was due to a couple of special teams plays by guys."
Reynolds said he's been tasked by special teams coach Mike Mallory with taking charge of the unit moving forward.
"I think it all comes off setting a standard and taking ownership of it," Reynolds said. "That's the one thing Coach (Mallory) told me to do, take ownership of special teams and be the bell cow."
(h/t Jacksonville Jaguars)
Photo credit: Kim Klement/USA TODAY Sports