Jags kicker Scobee sets sights on celebrity golf win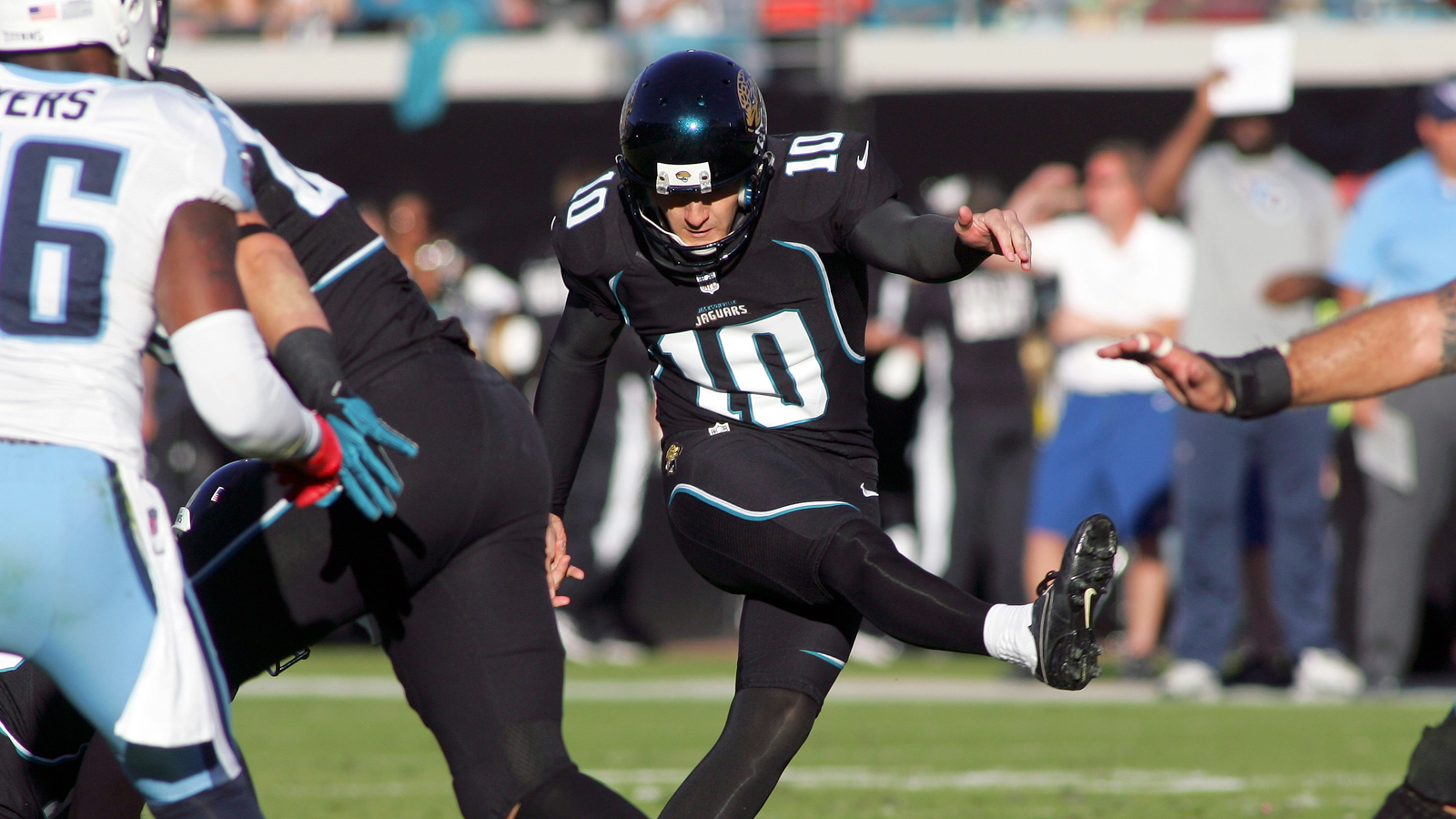 Jacksonville Jaguars kicker and golf enthusiast Josh Scobee returns for his second appearance at the American Century Championship in Lake Tahoe, Nev. this week, and this time he's feeling confident about his chances in the celebrity golf tournament.
"I can [win]," Scobee said, via the Florida Times-Union. "I just have to play well. Last year, I played well the first day, but had too many double bogeys on the second and third days, and that's when your score goes in the opposite direction. My goals this year are to hit the greens in regulation, make pars and then take advantage of the scoring holes, which there are a bunch of."
The 33-year-old Scobee finished in 20th place last year, after finishing the first round tied for seventh. He hopes to use a favorable course layout for right-handed players and the high elevation in Lake Tahoe to his advantage as he looks to unseat defending champion Mark Rypien.
"Typically at sea level, I'll hit it 290-300 yards with no wind; [at elevation], it can be 330-340 yards," Scobee said. "For a high-ball hitter like me, that's good."
Scobee, who is entering his 12th season with Jaguars, and teammate Blake Bortles are two of 11 active NFL players set to participate in the event. The kicker said he's been impressed with Bortles' game.
"He's the most improved golfer I've seen," Scobee said. "When we first played, he couldn't break 120, and now he's right around 90. Drastically improved. His expectations should be to have some good holes, and he'll have some bad holes, too."
(h/t Florida Times-Union)
Photo credit: Phil Sears/USA TODAY Sports