Jaguars kicker Myers redeems himself in Week 2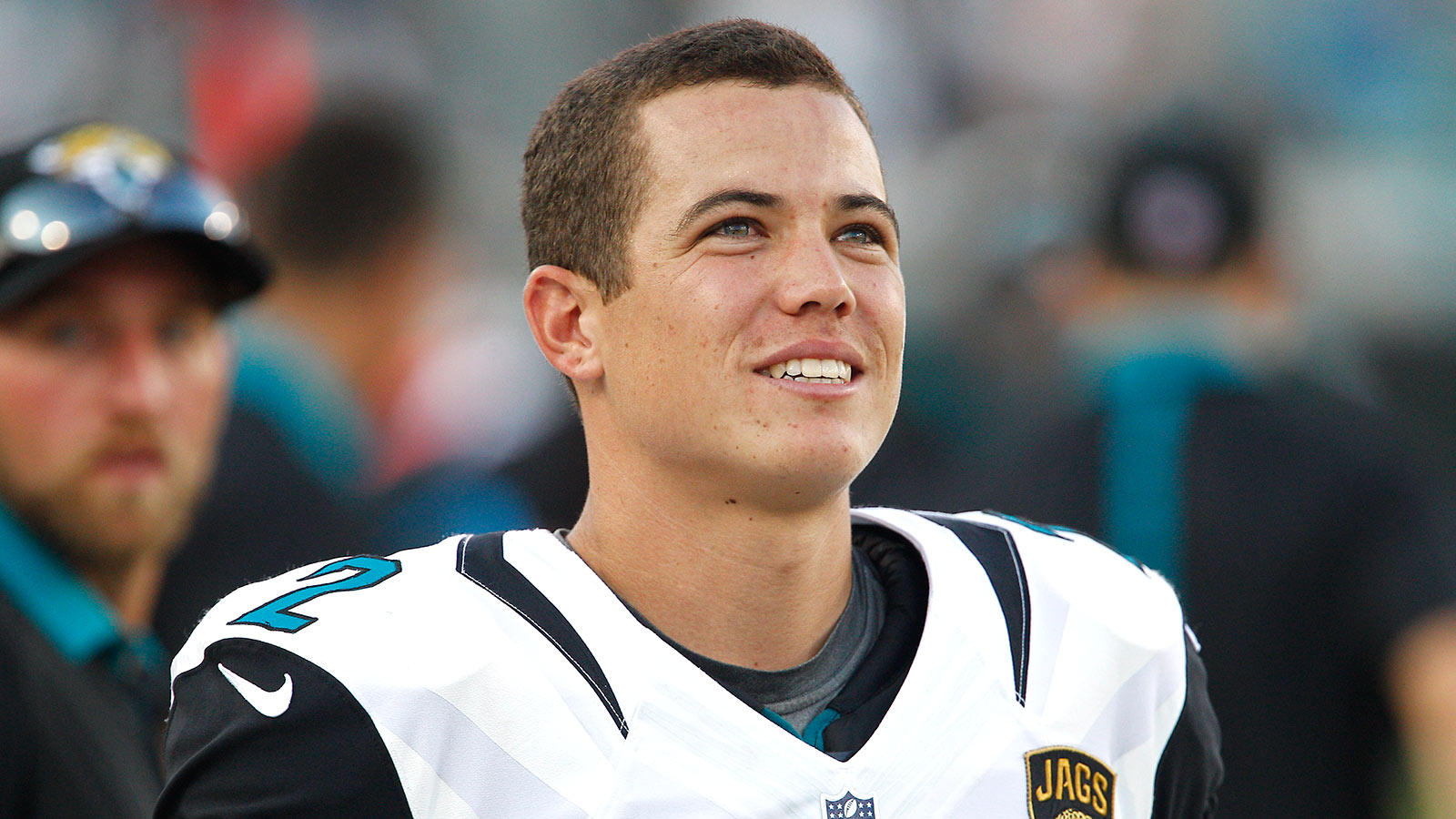 A week after costing his team four points in a loss to the Carolina Panthers, Jacksonville Jaguars kicker Jason Myers came up big in the team's Week 2 win over the Miami Dolphins.
Myers, who beat out longtime incumbent Josh Scobee in training camp, contributed 11 points in Jacksonville's 23-20 win, including the game-winner.
"I always believe in myself,'' Myers said, per Vito Stellino of the Florida Times-Union.
A rookie out of Marist, Myers spent last year kicking in the Arena League. Despite his struggles in the first game, he said he was prepared to bounce back.
"There's always pressure, especially coming off last week,'' Myers said. "I kept calm all week and I had a mindset of being locked in. I'm here to put points on the board when we need them.''
One of his three field goals Sunday, was a 58-yard attempt just before halftime. Jaguars head coach Gus Bradley said he didn't think twice about sending Myers out to try the kick.
"We didn't flinch at all on that,'' Bradley said. "We knew that our field goal kicker has a strong leg and felt we could get into position to have a long one.'
Myers rewarded his coach's faith, connecting on the field goal to give the Jaguars a 20-13 lead at the break.
Jaguars punter Brian Anger, who holds for Myers, says he wasn't surprised the rookie responded well after a rough first week.
"He had a great preseason,'' Anger said. "He has been kicking really well. Like we say, he stayed with his routine.''
(h/t Florida Times-Union)