Jaguars DE Odrick relishes win over Dolphins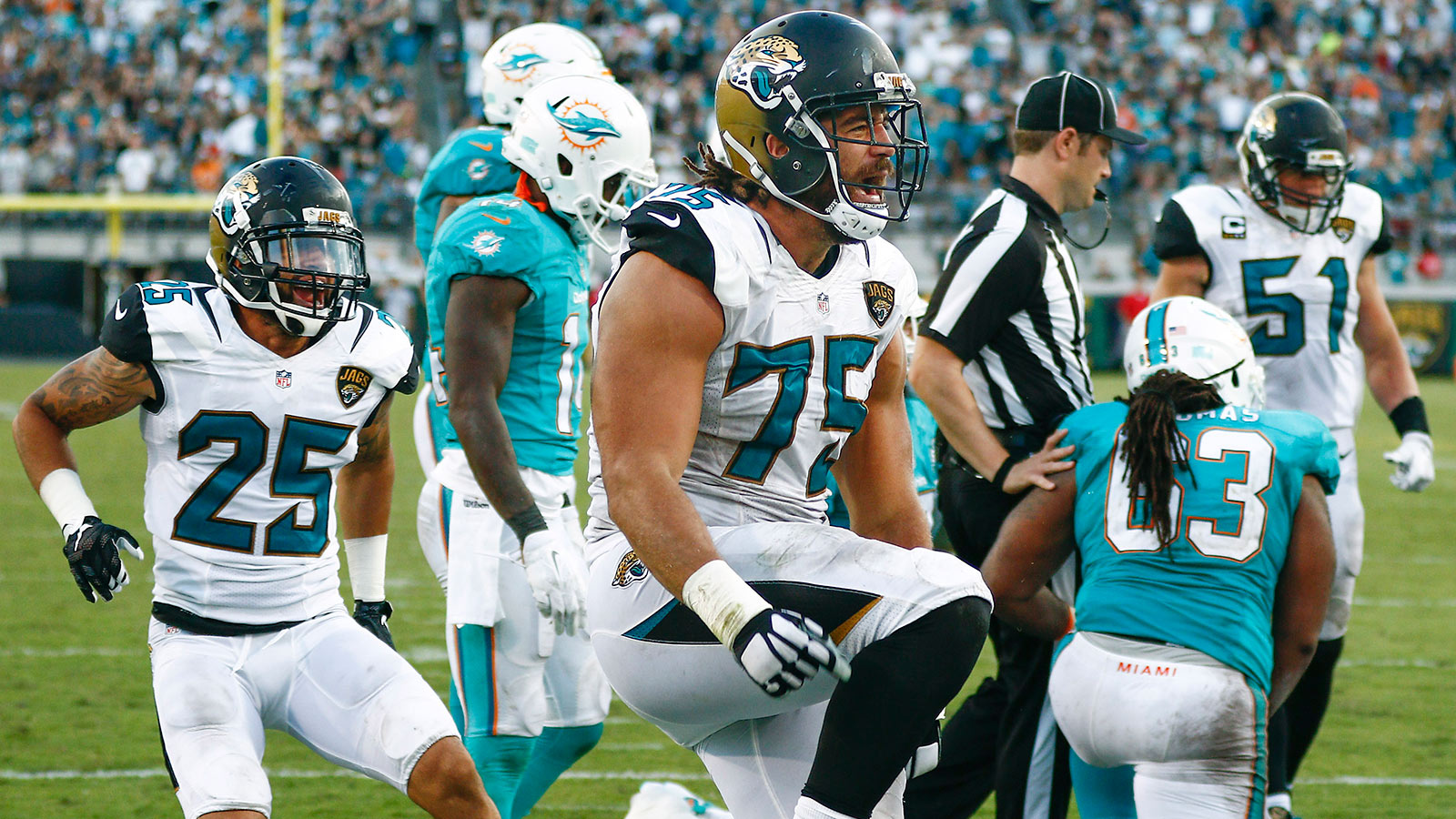 Sunday's 23-20 win over the Miami Dolphins proved extra sweet for Jacksonville Jaguars defensive lineman Jared Odrick.
A former first-round pick of the Dolphins, Odrick spent five seasons in Miami before leaving for Jacksonville as a free agent after the Dolphins landed Ndamukong Suh in March.
With 3:02 left to play and the game tied at 20, Odrick made his presence felt. First, he sacked Miami's Ryan Tannehill, stripping the ball from the quarterback before the Dolphins were able to recover. Then, on the next day, Odrick batted down a pass. Ultimately, the Dolphins went three-and-out and were forced to punt.
"Finishing games is really clutch in the NFL and we did that today," Odrick said, per the Florida Times-Union. "I was lying all week. I was so excited to play this game. It did feel kind of personal. This was not just another game."
Despite a big game from Tannehill, Odrick and the Jacksonville defense were able to shut down the Miami running game, holding starter Lamar Miller to just 14 yards on 10 carries.
"They wanted to get the ball to their receivers," Odrick said. "I don't think they even wanted to try and run it that much. We made them one dimensional and when we do that it makes it a little easier."
With the win, the Jaguars improve to 1-1 on the season. They face the New England Patriots on the road next week.
(h/t Florida Times-Union)
MORE NEWS:
Want stories delivered to you? Sign up for our NFL newsletters.