Jacksonville Jaguars: Jalen Ramsey not among 'top 25 under 25'
Jalen Ramsey was an absolute stud for the Jacksonville Jaguars and among the best cornerbacks in the NFL in 2016, but he somehow missed out on Pro Football Focus' 'top 25 under 25.'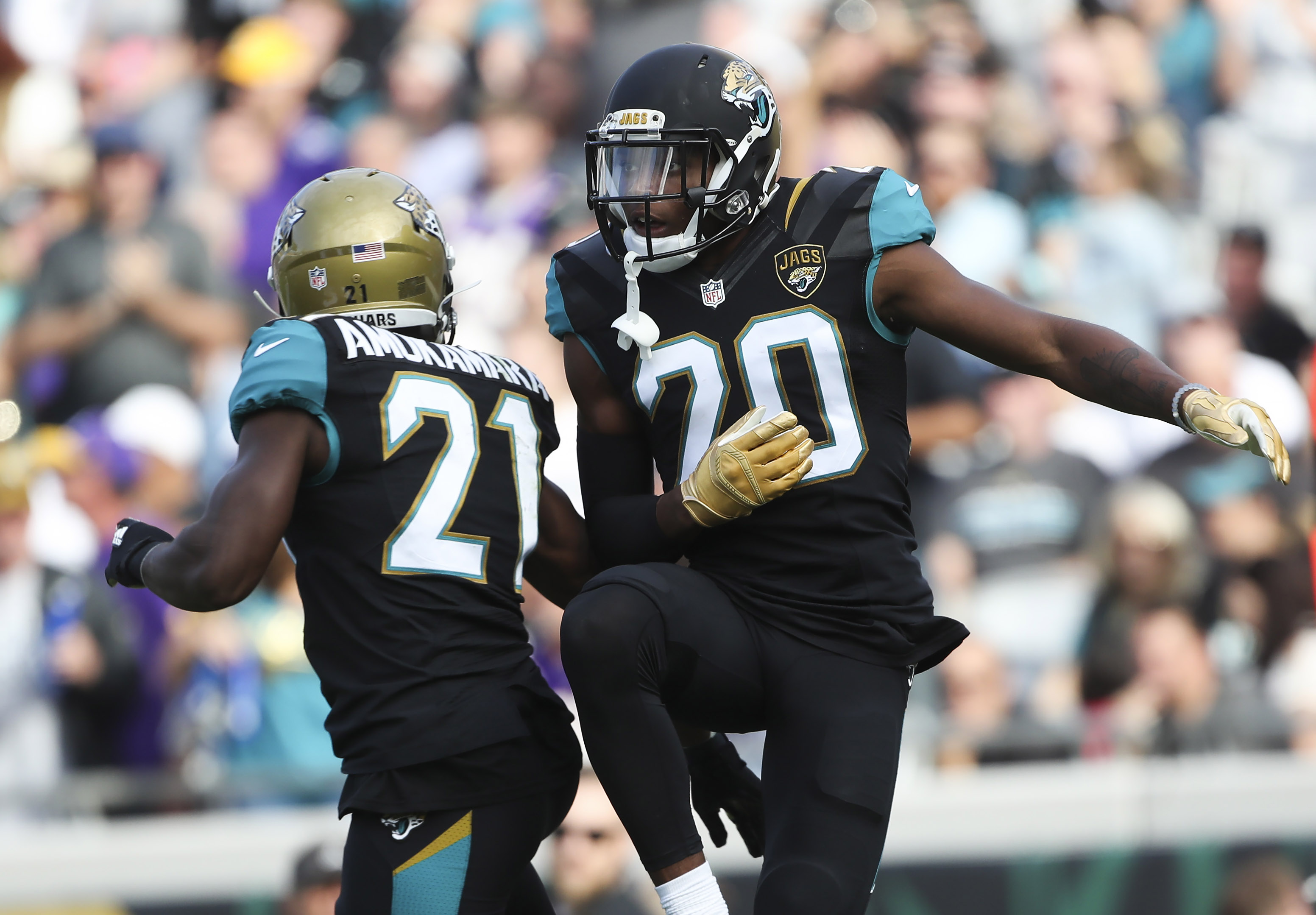 Matt Harmon at NFL.com recently posted a list of the top-10 cornerbacks in the NFL for the 2016 season. The data, compiled using Next Gen Stats placed Jacksonville Jaguars cornerback Jalen Ramsey at ninth overall, which is a respectable number for a rookie on a bad team.
Citing Ramsey's 50.3 completion percentage when thrown against (90 times), Harmon further expands on Ramsey's stellar season, saying:
What was most impressive about Ramsey's rookie season was that he was deployed as a shadow corner against several top receivers. He passed those tests with flying colors. In Week 7, Ramsey covered Amari Cooper on 26 pass plays and allowed just one catch for four yards. Later in the season when the Texans faced them in Week 15, Ramsey covered DeAndre Hopkins on 26 pass plays and allowed just five catches for 46 yards, despite being targeted 11 times. It was quite the standout season for a player who needed to reiterate to many that he would indeed play cornerback in the NFL. He's already right there by this metric, but it won't be long until the football world at large recognizes Jalen Ramsey as one of the NFL's best corners.
These impressive performances by Ramsey weren't just in the slot or against secondary receivers. Ramsey isn't some niche player. He matches up against the best player on the opposing offense and he gets after it.
Ramsey lives and breathes competition and he made each and every opposing top receiver fight for every ball going his way. He was also strong in run support.
For Harmon and Net Gen Stats, Ramsey is among the best in the business regardless of age. This makes it all the more puzzling that Pro Football Focus, in a list compiled by Sam Monson, didn't include Ramsey in the 'top 25 under 25' for the 2016 NFL season. Surely a player good enough to be considered among the best in the business among all players would beat out others in a smaller pool, right?
Of the "NFL's best young players" compiled by PFF, two were cornerbacks. Marcus Peters (eighth) is a shoo-in based on his absolutely dominant play. The other, Carolina Panthers defensive back James Bradberry, is more confusing. Writes Monson:
Replacing Josh Norman at cornerback for Carolina is no easy task, especially for a rookie making the step up from Samford College, but Bradberry has looked impressive. He wasn't as good as Norman a season ago, but then neither was Norman himself, and Bradberry actually finished the season two spots ahead of Norman in the PFF grades with a rating of 82.6 compared to Norman's 82.0. Rookies typically struggle at corner, so it will be interesting to see how much better he can get in year two.
Per PFF's own player grades, Ramsey is ranked 23rd among all cornerbacks with a score of 82.3. Bradberry is graded two slots higher with a score of 82.6. For an organization like PFF it is important to stick to the measurables that make the organization marketable, but a grade separated by .3 between a player who is 24 (Bradberry) and a player who is 20 (Ramsey) and the plethora of stats associated with their respective seasons, it's interesting that the nod isn't given to a player who is widely recognized for doing a superb job in one of the tougher situations in the NFL: shadowing an opponent's top receiver.
The difference in the coverage grades is just .1 (82.6 to 82.5 in favor of Bradberry). Meanwhile, the difference in run defense is stark, Bradberry grades out to just 45.1 while Ramsey rockets ahead with a grade of 82.2. If there was ever a reason to include one corner over the other, it would be to recognize the player who has the more complete game. That player, by PFF's own metrics, is Ramsey. On the field for almost 300 more snaps and over 100 more coverage snaps, Ramsey's body of work is also larger.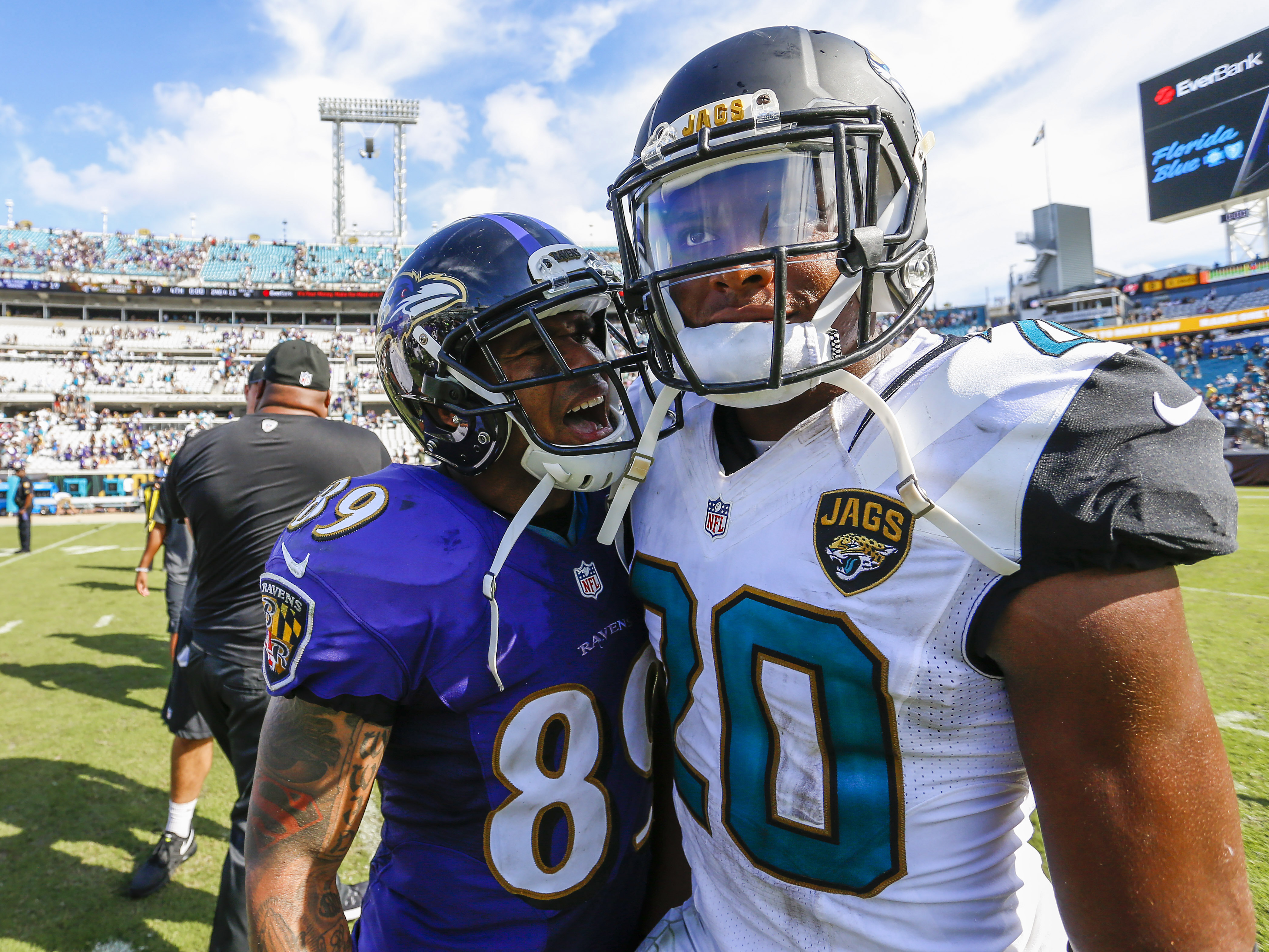 Over at /r/jaguars the feeling continues to be that PFF either blatantly snubs Jacksonville Jaguars players or the grades simply aren't accurate enough. Whether you buy into PFF's grading system or not, it's clear that something is a little off here.
Even Monson has indicated how well Ramsey has played in the past:
How hard is CB to play well as a rookie? Only one – @Jaguars Jalen Ramsey – ended the year giving up a passer rating under 80 when targeted

— Sam Monson (@PFF_Sam) January 3, 2017
Naturally, people who follow the NFL were confused:
@PFF No Jalen Ramsey? Seems a pretty obvious miss for this list.

— Stephen Ankerich (@srankerich) January 18, 2017
@PFF Sup pic.twitter.com/7PCMEqO9p8

— Geoff (@SeeMyVest) January 18, 2017
Another quality response from the article's comments section:
It's worth wondering about. There is good play and good grades but the minute an arbitrary grade clearly contrasts with reality it becomes fair to question whether the system is working.
All due respect to PFF and the hard work that goes into crafting (and marketing) a unique grade system, but this was an opportunity to reaffirm how well that system works. Leaving Jalen Ramsey off the list (and others) when the play is within the margin of error (it's worth wondering what the margin of error is on grades assigned by someone watching a game) of someone else and there are other metrics available to show he belongs instead is a downright shame.
It may not have been intentional, but Ramsey was snubbed plain and simple. He deserves more recognition in these grades than has been handed out.
This article originally appeared on