Jacksonville Jaguars: Jalen Ramsey Calls Out Steve Smith Sr. (Video)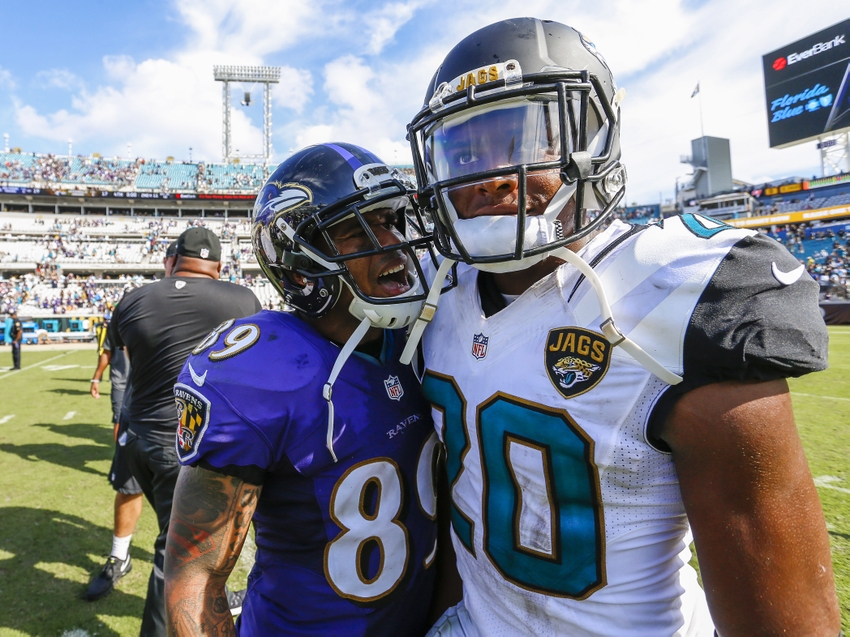 Cornerback Jalen Ramsey of the Jacksonville Jaguars called out wide receiver Steve Smith Sr. of the Baltimore Ravens after their game.
The Baltimore Ravens hit the road to face the Jacksonville Jaguars in Week 3 action. The final score saw them win in a gritty performance to the final tune of 19-17 in favor of the road team. As the Ravens are 3-0 to start the season, the Jaguars are 0-3 and on the outside looking in.
Rookie cornerback Jalen Ramsey had some choice words about his battle against wide receiver Steve Smith Sr. Not only was it immature at best, Ramsey talks as if he's a proven veteran when instead, he's just an arrogant rookie that was disrespectful.
Take a look at how he called out Smith in this post-game interview:
Ramsey has a very long way to go if he's ever to even have a remotely close career to Smith. See, in pro football and in life, one has to be humble and always take the high note. Ramsey can say whatever he wants about Smith but at the end of the day, his Jaguars lost as their season is already hitting a downward spiral.
Meanwhile, Smith will undoubtedly enjoy the trip back home as his team is undefeated to start the year. He came back from injury last season and put up a solid game against the Jaguars.
Smith totaled 87 receiving yards, eight receptions and even though he didn't score a touchdown, had more yards than any of the Jaguars' wide receivers. Ramsey will one day learn to say such cocky nonsense about a future Pro Football Hall of Famer isn't the best thing to do against a player who isn't one to mess around with.
This article originally appeared on