Jacksonville Jaguars DE Malik Jackson reflects on time with Broncos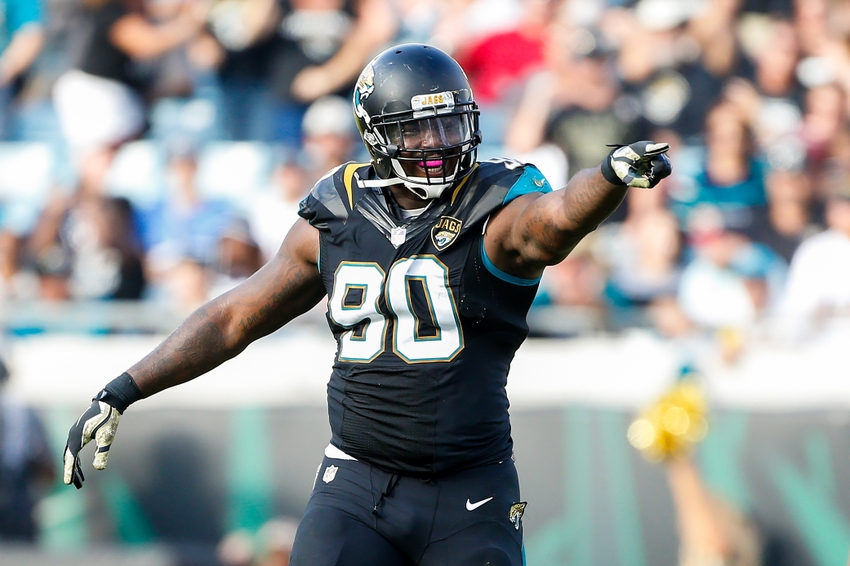 Jacksonville Jaguars defensive end Malik Jackson took some time with the media before the Jaguars' matchup against the Denver Broncos, and didn't hold back…
After being selected in the 5th round of the 2012 NFL Draft by the Denver Broncos, Malik Jackson became a star defensive lineman for one of the best defenses in recent league history.
Jackson spent four years in Denver, the last two of which were quite prosperous for him. He wasn't a sack monster like Von Miller by any means, but Jackson had an effect on game that went beyond sacks or tackles for loss.
Oftentimes, Jackson is one of the quickest defensive linemen off the ball. For his size, he's unquestionably one of the most gifted athletes in the league, and that was apparent in his final two seasons in Denver, where he was an integral part of the defense.
The Broncos didn't make Jackson an offer prior to his final season with the team, and when they came at him with what he says was a $53 million deal over five years, he had already decided to test the open market.
Malik Jackson said #Broncos offered 5-year, $53M. He declined & went toward FA. He said he'd have taken it before season but things changed.

— Cameron Wolfe (@CameronWolfe) November 30, 2016
When Jackson declined the Broncos' offer, he became one of the most coveted players on the free agent market, and the Jacksonville Jaguars came with an offer he couldn't — and wouldn't — pass up on.
Jacksonville signed the former Bronco to a six-year, $90 million deal, ending his time with the Broncos. Jackson was feeling pretty good about his new contract, and also about the panic surrounding the Broncos at the time as key free agents were leaving the building one-by-one.
He even quipped at the time that he didn't know what the Broncos were doing.
It's safe to say, even though the Broncos are in third place right now, that the grass isn't always greener on the other side. Jackson probably doesn't regret filling his wallet like he did, but he admitted it's been tougher adjusting to a team that is losing a lot of games.
Jackson said 1st year in Jacksonville has been "sobering." He realized teams don't just win 12 games every year. It shows challenge of Ws.

— Cameron Wolfe (@CameronWolfe) November 30, 2016
While the Jaguars haven't won a lot of games this year, this is one Jackson would certainly like to win, spoiling the Broncos' slightly diminishing playoff hopes.
Jackson said he wants to prove to #Broncos he was worth $$.
"I'm a problem & you let this problem go so you're going to have to deal w/ it."

— Cameron Wolfe (@CameronWolfe) November 30, 2016
We'll see what happens on Sunday afternoon.
This article originally appeared on