Jacksonville Jaguars: Can Chris Ivory finish 2016 in Pro Bowl form?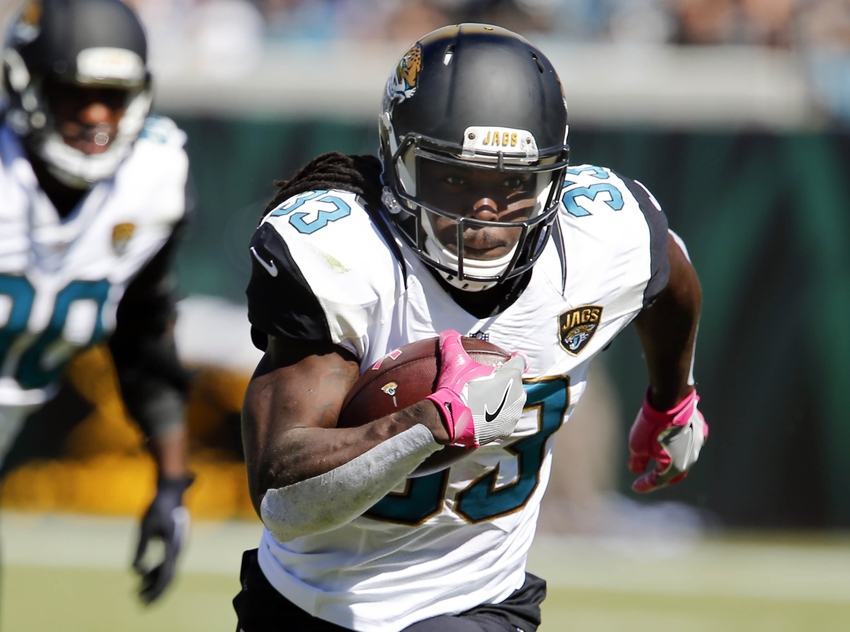 Chris Ivory was a Pro Bowl player in 2015 but wasn't able to get going for the Jacksonville Jaguars until Week 9. Can he keep it up?
Bringing Chris Ivory to the Jacksonville Jaguars was a bit of a surprise. The Pro Bowl running back wasn't necessarily needed – or so it seemed – after T.J. Yeldon's impressive running in his rookie season.
Yeldon had looked like the future.
Ivory looked like an unneeded extravagance.
Then we all saw the 2016 running game and wondered what the Hell happened. The rushing attack has been downright miserable in 2016 with the Jags among the worst in the league.
Fortunately things seem to be changing. As John Oehser writes:
Indeed. The Jaguars, after ranking 30th in the NFL in rushing through seven games, not only rushed for a season-high 205 yards on 32 carries against the Chiefs this past Sunday, their first-half rushing total was more than their total in all but one game this season.
Ivory was a big reason for that. He ripped off some impressive runs, including a 42-yarder in the third quarter that looked like vintage Ivory and the kind of player the Jags thought they were getting in free agency.
While the sample is small, the new offense under elevated offensive coordinator Nathaniel Hackett showed a spark in the running game that suggests the previous play calling and schemes just weren't playing to the Jags strengths. Taking a Pro Bowl running back and forcing him into the ground like Greg Olson did is saddening. Opening things up for him to dominate apparently wasn't all that hard.
Have the Jaguars and Ivory turned the corner now? Is it time for the Pro Bowl-caliber game of Chris Ivory to break out and help carry the Jacksonville Jaguars offense through the second half of the season?
That's the big question. It certainly seems that Hackett is committed to the running game and committed to giving Ivory the opportunities to prove his value. He also showed some innovation in the game, setting up plays that weren't the vanilla, tell-tale packages that Olson did.
With Hackett supporting him, it looks like Ivory could have new life. That could do wonders for the Jags offense and, hopefully, make the Ivory pickup look like a net positive for the team.
It may be a bold prediction, but Ivory looks like he could be back to Pro Bowl form. Now, if only he could still hang onto the ball.
This article originally appeared on