Jack Del Rio thinks Khalil Mack is more physical than Von Miller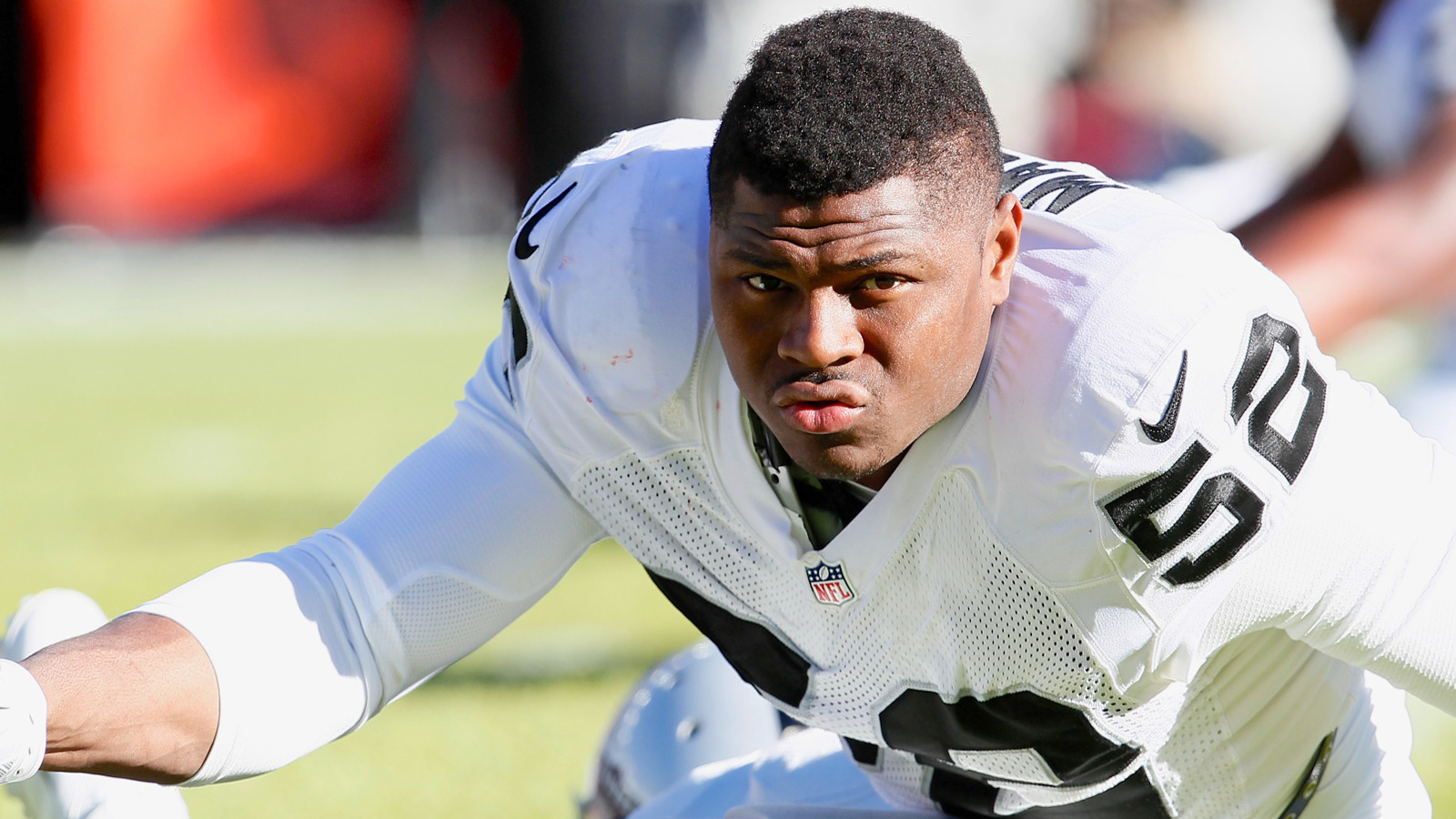 Khalil Mack is garnering a lot of preseason attention — and perhaps deservedly so.
Jack Del Rio thinks he's every bit as talented as his last star rusher, Von Miller — but "way more physical."
"They're different but they're both special," Del Rio said. "Von got up to somewhere around 250 pounds when I had him but he's naturally closer to 240. Khalil can be up around 260 or 265."
Del Rio isn't alone in this line of thinking. Before the 2014 season began, fellow Raider Justin Tuck said Mack was "capable of being" the next Lawrence Taylor. And new defensive coordinator Ken Norton Jr. praised Mack's athleticism and explosion.
"I've done really well with young men who have a knack of making plays," Norton Jr. said.
So has Del Rio. Under his guidance in Denver, Miller evolved into one of the best sackmasters in the NFL.
It's clear that the Raiders' new coach thinks a similar career path for Mack is more than possible — it's probable.