Jabrill Peppers Navigating Agent Process; NFL Getting Minor Leagues?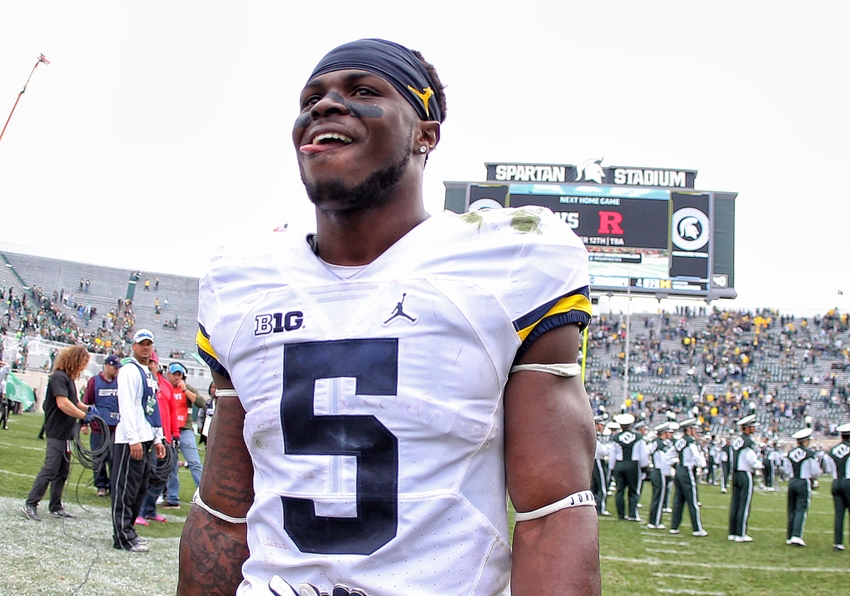 Happy Tuesday!
There are several major stories developing on the business front of the National Football League.
Jabrill Peppers Draft Status
It appears as though University of Michigan star Jabrill Peppers may be preparing to enter the National Football League Draft.
Peppers, a possible Heisman candidate, is one of the most versatile, talented prospects in Michigan Wolverines history. He played a variety of positions this season, including linebacker, running back and safety. Numerous 'draftologists' anticipate Peppers could be selected in the first round of the draft. And, because the quarterback class is so poor this year, Peppers could be eyeing a top 10 pick.
The NFL is now allowing players to wear custom, cause-based cleats with pre-approval. I actually happen to really like this idea; it helps to show fans that football players are actually more than just football players. They can (and should) use their platforms to promote good causes.
New York Jets wide receiver Brandon Marshall will wear cleats that symbolize mental health issues after having struggled with Borderline Personality Disorder himself. Tampa Bay Buccaneers star Mike Evans will wear gold cleats in honor of the RISE campaign's racial equality project, RISE to Win. The RISE to Win campaign was founded by Dolphins owner Stephen Ross and his philanthropic organization.
More from With the First Pick
This article originally appeared on