J.J. Watt questioned if he'd ever play football again during rehab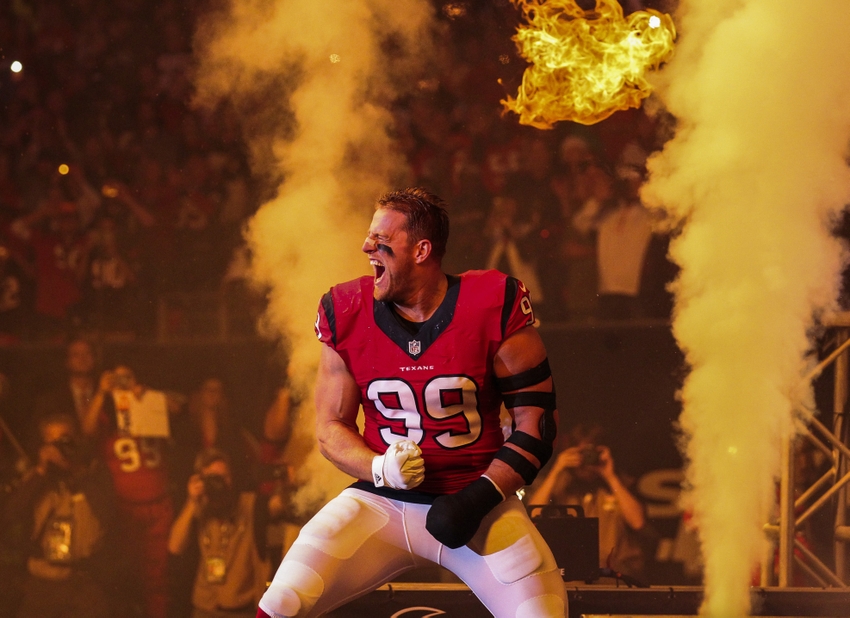 J.J. Watt didn't know if he would play football again while rehabbing a back injury this offseason. 
Injuries can be crippling for athletes. Often times, even minor injuries can haunt athletes for the rest of their lives. J.J. Watt underwent surgery in January to fix five muscles and reattach both of his lower abs.
According to ESPN, there were times that Watt questioned if he would play again.
"When I was in Philadelphia after the first surgery, there were some days there where I really questioned whether or not I'd ever be able to play again," Watt Said. "Just some of the stuff we were dealing with from a rehab standpoint. And just the way that the recovery was going early on."
A turning point in his rehab came during Super Bowl week. Before that week, Watt was not progressing in his rehab as expected. He met with the Texans training staff and they changed a few things. One morning, Watt woke up and was able to lift his leg, something that he couldn't do before.
Watt also had a herniated disk in his back fixed in July, but he said that was a piece of cake compared to his January surgery. Before making fun of Watt, consider how much pride he takes in his durability.
He has never missed an NFL game in his five seasons, appearing in each of his first 90 games. For Watt, having such a major surgery had to be frustrating for him. He's an extremely active guy. Lying around must have driven him nuts.
The Texans will once again rely on Watt to lead a potent defense. He had 17.5 sacks in 2015 with 76 tackles and eight passes defended. Watt has become disruptive in virtually every facet of the game on defense. He's arguably the most important player to his team in the NFL.
More from FanSided
This article originally appeared on