Isaiah Pead's Mom Tells Jeff Fisher RB's Career is Over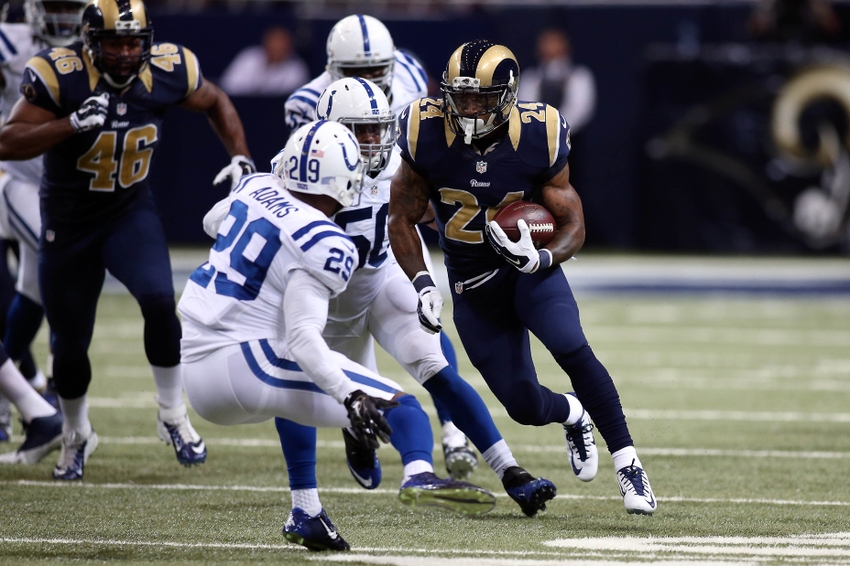 Los Angeles Rams head coach Jeff Fisher gave an update on former Rams running back Isaiah Pead after the team's Week 10 win over the New York Jets.
We've all been waiting with bated breath since we found out former Rams and Miami Dolphins running back Isaiah Pead was in critical condition following a car accident on Saturday morning.
Pead, who was accompanied by another person in the car that wasn't as seriously injured, was reportedly ejected from his car in the crash. He was deemed in critical condition after surgery on Saturday morning.
Rams head coach Jeff Fisher spoke to Pead's mom and relayed the information he found out from the conversation, per Lakisha Jackson of NFL.com:
Jeff Fisher said he spoke with Isaiah Pead's mom yesterday and she says he's struggling. Also that his career is over #PrayersForPead #Rams

— Lakisha Jackson (@LakishaJackson) November 14, 2016
What injuries Pead sustained aren't yet know, but this news confirms how serious the injuries are. Fisher announced after the game that he would send the game ball to Pead.
It's heartbreaking news to hear Pead is struggling, according to his mother. His injuries appear to be serious enough that his career is already considered over, however it's more important that Pead pull out of this with his life.
At times like these, we are reminded how precious life is. Just days earlier, Pead worked out for the Kansas City Chiefs and looked to have a potential track to return to the league after being cut by the Dolphins earlier in the season.
Now Pead is fighting for his life.
Millions have come out to show their support for Pead, including some of his college teammates and NFL teammates, as well as current NFL players and even athletes from other sports.
There are millions in Pead's corner and he will not be going through this alone. For now, keep Pead and his family in your thoughts and prayers.
This article originally appeared on