Isaiah Pead's Condition Improving But Has 'Long Way to Go'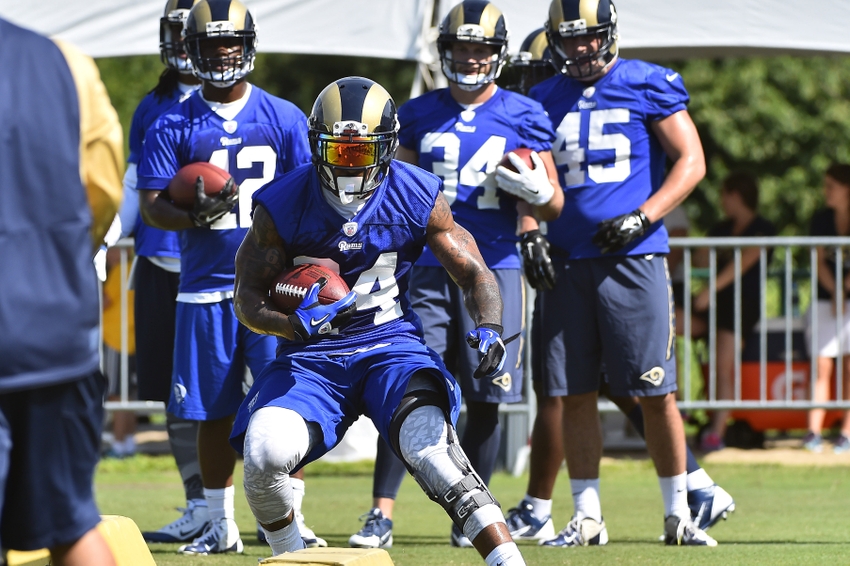 Former Rams and Dolphins running back Isaiah Pead is said to be improving after being involved in a serious car accident on Saturday morning.
Some positive news for former Rams running back Isaiah Pead, who is improving but still has "a long way to go," according to a family friend.
Matt Barnes of NBC4 tweeted out a status update for Pead, the second of which we've seen since he was reportedly in critical condition following the wreck:
Latest on Isaiah Pead via family friend: He's up breathing and talking. Suffered career-ending injuries, as Jeff Fisher told @LakishaJackson

— Matt Barnes (@Matt_NBC4) November 14, 2016
It'll be a long road to recovery for the 26-year-old, but it seems he's at least on the right path. There has been an overwhelming showing of support from the sports community and Pead has a lot of people behind him.
Latest on Isaiah Pead. He is stable but as family friend tells me, has a long way to go. Have seen some positive signs. https://t.co/bjmtBrRrzY

— Matt Barnes (@Matt_NBC4) November 13, 2016
His mom told Rams head coach Jeff Fisher on Saturday that Pead's injuries were career-ending and that he was "struggling."
Pead was ejected from his vehicle after it went off the road and it struck several trees on its way down an embankment. Pead's passenger, 27-year-old Wesley Richardson, is said to be doing OK.
Before getting into the accident, Pead was trying to get back into the league and worked out for the Kansas City Chiefs. He was drafted in the second round of the 2012 draft and was with the Rams for four seasons.
This article originally appeared on