Isaiah Pead Had Part of Leg Amputated After Car Wreck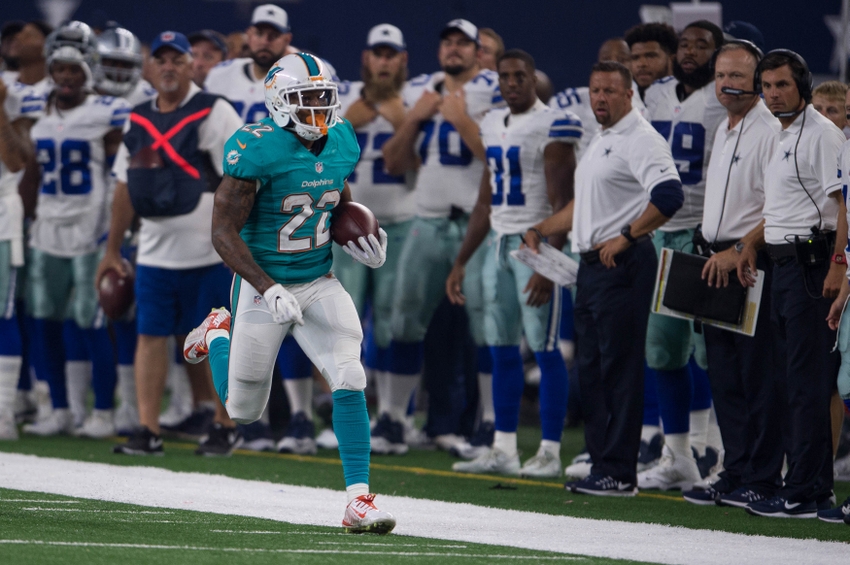 More details are coming out about the injuries suffered by former Rams and Miami Dolphins running back Isaiah Pead.
Isaiah Pead is recovering in the hospital after getting into a car crash on Saturday morning that nearly took his life. Now we've learned exactly what kind of injury he suffered that will end his career.
Rams head coach Jeff Fisher was the one to share the news that Pead's career was over after speaking to the former running back's mother following the devastating accident.
During his weekly radio show on 700 WLW-AM, University of Cincinnati head coach Tommy Tuberville shared the news that Pead's leg was amputated as a result of the near deadly crash that ejected him from his vehicle, per :
"It's devastating, because he lost part of his left leg," Tuberville said. "He'll never play again, obviously. It's just devastating."
A 9-1-1 call released to the public revealed that Pead might have been driving at over 90 miles per hour before the accident happened. Tuberville explains that Pead lost control of the car when he had a blowout of his tire:
"You try to tell these kids to watch your speed or watch things," Tuberville said. "There was nothing involved other than speed, and he had a blowout. When you have a blowout, you can't control the car."
The blowout forced Pead off the road and down an embankment, with his car hitting several trees on the way down. His passenger, 27-year-old Wesley Richardson, escaped with injuries far less serious than Pead.
Photos of Isaiah Pead Released
Since the accident, Pead has been recovering in a hospital and has been seen in photos with a smile on his face that is just great to see:
Glad to see @iPead out the hospital smiling! Those prayers really helped 🙏 #Bearcats #Pray4Pead pic.twitter.com/NoD7tdNoY2

— Reuben X Got Next (@ReubenX) November 16, 2016
Prayers for one of our #Bearcats, Isaiah Pead. A Bearcat forever pic.twitter.com/AeCt7mhZPC

— Bmangine (@Bmangine1) November 15, 2016
This article originally appeared on