Isaiah Pead: First Photos of RB Released Since Accident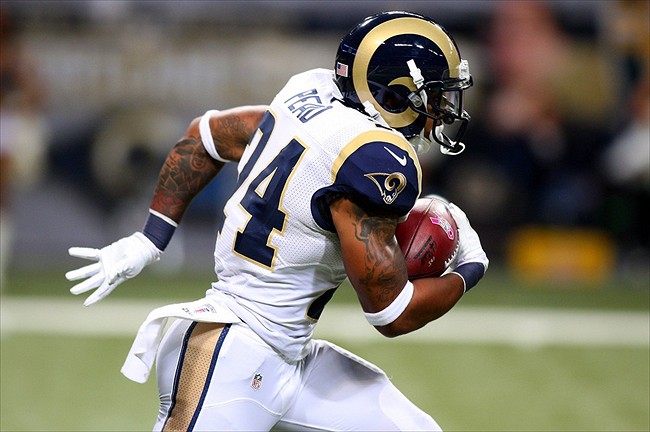 We have some great news for former Rams and Miami Dolphins running back Isaiah Pead, who was seen in photographs smiling and looking better on Tuesday.
Just days after getting into a car crash that nearly took his life, Isaiah Pead is doing well and was photographed outside of the hospital with a smile on his face on Tuesday.
Here's a photo of Pead finally getting some air with a big smile on his face:
Glad to see @iPead out the hospital smiling! Those prayers really helped 🙏 #Bearcats #Pray4Pead pic.twitter.com/NoD7tdNoY2

— Reuben X Got Next (@ReubenX) November 16, 2016
Prior to that, Pead took a picture from inside the hospital:
Prayers for one of our #Bearcats, Isaiah Pead. A Bearcat forever pic.twitter.com/AeCt7mhZPC

— Bmangine (@Bmangine1) November 15, 2016
Considering how bad the accident was – Pead was ejected from his vehicle and was in critical condition – his recovery is moving along incredibly well. We're all wishing him a speedy recovery and look forward to seeing him back to full health in the future.
Based on crash report details, drugs and alcohol were not suspected to be a factor in the accident. The wreck happened on Saturday morning in Pead's hometown of Columbus, Ohio, and the recording of the frantic 9-1-1 call gives you an idea of just how serious it was.
Pead's mother told Los Angeles Rams head coach Jeff Fisher that her son's playing career was over due to the injuries he sustained. While that's certainly sad to hear, it's more important that Pead is alive and well and on the road to recovery.
This article originally appeared on