Is the youth movement officially over for Minnesota Vikings?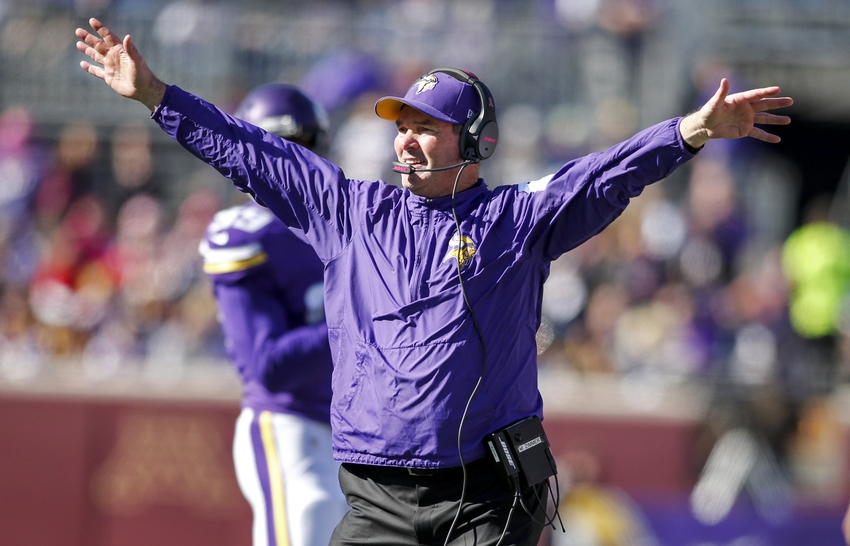 The Minnesota Vikings roster has gone from one of the youngest teams in the NFL to the second oldest in just two seasons under head coach Mike Zimmer.
It doesn't seem like too long ago that the Minnesota Vikings were diving into full-rebuild mode for the franchise. The team made some very difficult decisions, including letting go of several established veterans and replacing them with younger, less-proven players.
Here at The Viking Age, we used the term "youth movement" for this situation. Thankfully, rebuilding around a generational talent like Adrian Peterson and using draft picks and trades wisely have put the franchise in a position where they are contenders now.
That's why looking back on the Minnesota Vikings to when Mike Zimmer first became the head coach is so odd. He inherited a team that was among the youngest in the NFL, having the fourth youngest roster in the league. Now, they are the second oldest according to PhillyVoice.com.
Behind only the Atlanta Falcons, the reason for the Vikings high number as far as average player age makes sense. Guys like Terence Newman, Shaun Hill, Joe Berger, Chad Greenway, and Brian Robison are all over the age of 33. Those few players alone raise that average player age for the Vikings to 26.58.
The players the team brought in and kept during their housecleaning before the dawn of the Zimmer era in Minnesota continue to age as well. Guys that came into the league at age 21 or 22 have gained experience, but also grown in age together.
This isn't a bad thing by any means, but it is an interesting piece of information. Coupling young, athletic talent with the experience and wisdom of veteran players has been a great formula for success for the Minnesota Vikings, and that trend will likely continue as these young players continue to absorb information and grow together as a team.
What will be even more interesting is how the average player age will change after the 2016 season. Odds are that several of the more experienced players from the Minnesota Vikings will be moving on following this campaign and more youth will be brought in to replace them.
This article originally appeared on