Is Skip Bayless right when he says the Cowboys will reach the Super Bowl?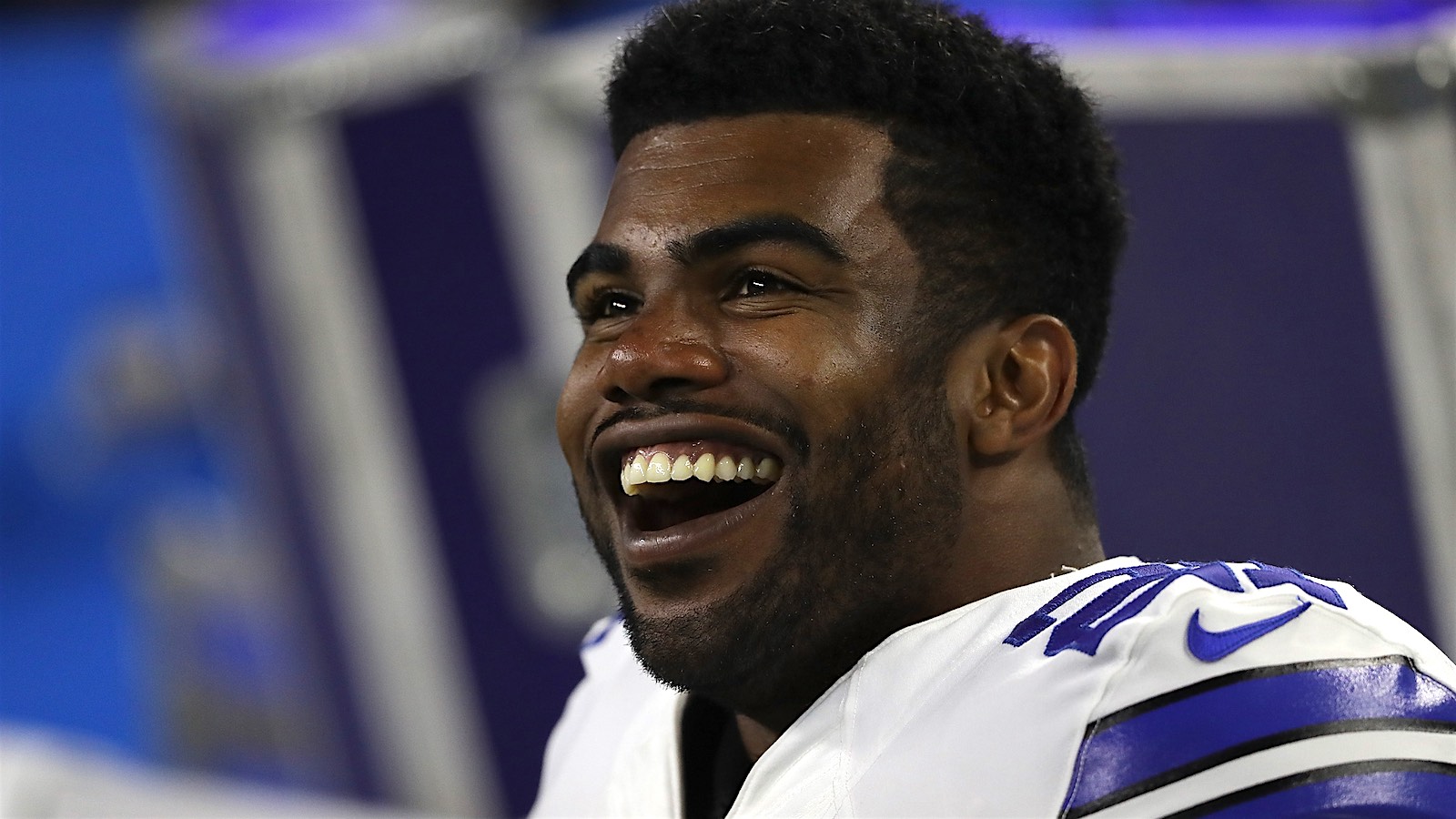 The Dallas Cowboys were dealt the biggest blow of the preseason (outside of Teddy Bridgewater's injury) when Tony Romo broke a bone in his back. As a result, he'll be out at least six weeks and may not return until Week 10. Dallas entered training camp as a contender in the NFC, but its odds of reaching – and possibly winning – the Super Bowl look bleak after Romo's injury.
Skip Bayless of "Undisputed" hasn't lost hope just yet, however — and he came out firing on the first day of FS1's new show. He thinks Romo's rookie replacement, Dak Prescott, is similar to Cam Newton and still views the Cowboys as Super Bowl contenders. To take it a step further, he says they're going to win the NFC this season.
Here are three reasons he could be right and three reasons he could be wrong about that bold prediction.
RIGHT
Tony Romo will return
The Cowboys will obviously open the season with Prescott as their starting quarterback. He won't be the starter for all 16 games, though. Or at least Dallas hopes he won't be. Jerry Jones and company have already said Romo will play this season, and when he does, he'll return to form as one of the best quarterbacks in the league.
So long as Prescott doesn't put Romo in a 1-7 hole to start the year after eight games, the Cowboys will have a fighting chance in the NFC East. And if they reach the playoffs, everything resets. Every team is 0-0 and Romo will (hopefully) be under center with Dez Bryant on the outside and Ezekiel Elliott behind him.
The running game will be elite
Prescott's best friends early on will be guys named Ezekiel and Alfred. Dallas' top running backs, Elliott and Morris, are going to be huge pieces on offense and will likely touch the ball 35-plus times combined per game. Their ability to carry the offense will be a huge boost for Prescott and will take a great deal of pressure off his shoulders.
Both players looked outstanding in the preseason, which was a glimpse of what Dallas can do on the ground. If they can wear out opposing defenses with their physical running style, the Cowboys will will enough games to get into the postseason and make a run at the Super Bowl.
Dak Prescott isn't like 2015's backup QBs
Last season was a mess. There's simply no way around it. Romo was hurt, Bryant was hurt, Orlando Scandrick was out. But the team's biggest issue was at backup quarterback. The Cowboys couldn't seem to win games without Romo under center, losing 11 of 12 games that were started by someone other than No. 9. Prescott is now the undisputed backup to Romo (and is now the starter), but he's nothing like last year's group.
Prescott brings explosiveness and playmaking ability to the offense. Brandon Weeden, Matt Cassel and Kellen Moore did not. He also adds a wrinkle with his running ability and experience in the read-option. All of those will help the Cowboys win games without Romo – even if it's for eight to 10 weeks. There's little reason to believe Prescott can't keep them above .500 until Romo returns, at which point Dallas will be fully loaded.
WRONG
Tony Romo can't stay healthy
There's always the chance that Romo doesn't return this season, or that when he does he gets injured again as he did in 2015. He's far from the most durable quarterback in the game, and it's conceivable that one more hit to the back could end his career. If Dallas is forced to go all 16 games with Prescott as the starter, it will not win the NFC.
Sorry, but a fourth-round rookie quarterback isn't going to lead just a decent Cowboys team to the Super Bowl. The only shot Dallas has at reaching Super Bowl 51 is with Romo under center, and it's not yet clear that he'll be active for enough games to give the Cowboys a fighting chance.
The defense has holes everywhere
Forget about Romo's injury – the defense is not good regardless of whether he plays or misses every game. The Cowboys have no pass rush, and even when their two best defensive ends – Demarcus Lawrence and Randy Gregory, who's currently in rehab – return from suspension Dallas will still have trouble getting to the quarterback. And looking further down the line, Rolando McClain will have little impact at linebacker, Sean Lee is injury-prone and Scandrick is the only reliable cornerback – sorry, but Brandon Carr and Morris Claiborne aren't exactly spectacular. Sure, Byron Jones is up-and-coming, but he's not a player who's going to completely change a defense like Earl Thomas or Tyrann Mathieu do.
The NFC is loaded
Green Bay, Seattle, Arizona, Carolina. Those are the four best teams in the NFC, and the Cowboys would be underdogs to all of them – with or without Romo. The NFC East isn't exactly strong, but the conference as a whole is stacked. The Cowboys would have a hard time making it through those teams in the playoffs, especially if they were forced to go on the road, which they likely would have to. They have a long road ahead of them just to make the playoffs, never mind getting to the Super Bowl. It doesn't seem likely at this point with the competition they'll have to face.