Is Mike Mularkey failing Marcus Mariota?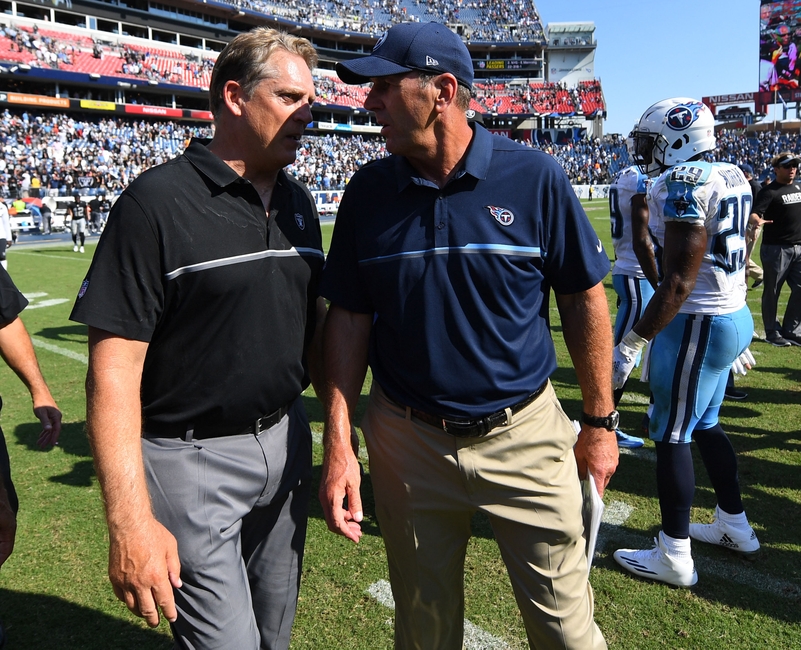 Brace yourselves Titan fans. Today, I have in store a little bit of criticism for the Tennessee Titans. Although I am a huge fan, after looking at some numbers, there are some questions that need to be asked.
The main question is: "are Mike Mularkey and company failing Marcus Mariota?" After a 1-6 start last season, Tennessee let Coach Wiz go, and replaced him with Mike Mularkey on an interim basis. At season's end, to the shock and disappointment of most Titan fans, the interim label was removed and I'll be the first to admit this angered me. But I like coach Mularkey a lot better today than I did back then. Not even a full season of head coach and he's already matched Wiz's win total of a season and a half and he's given this team an identity.
The flaw I see in his identity, though, is it doesn't match up well with Marcus Mariota's game. The Titans prefer to play a slow smash mouth game which is something Mariota isn't accustomed to. Some say he's just now played his 16th game in the NFL and he needs more time. But take a look at his numbers and see that they've taken a substantial dip from last year. Passer rating was 91.5, now 79.3. Yards per completion was 12.3, now 10.8, and he's already thrown four interceptions after throwing 10 the whole year last year.
Here's we're I think the problem may lie: the Titans invested a ton in the offensive line (rightfully so), and acquired some better running backs to ease the pass rush. Both of those moves were good moves, but they should have invested in a play making receiver, whether it was taking one higher in the draft or acquiring one in some type of trade.
Next, the identity Mike Mularkey created doesn't play to Marcus Mariota's strengths. This system features the running back. The system should feature Marcus Mariota. If you need a glimpse of what this looks like think of the last two minutes of the Detroit game. The system should be built similar to the two minute offense.
Lastly, with so much success in the run game, why isn't there more play actions being called? Remember Marcus Mariota's first pass in the NFL? It was a play action, then he hit Kendall Wright on a crossing route who took it 52 yards to the house.
I like Mike Mularkey as a person. I like him a lot as a tight ends coach, but at this point I'd say he's mediocre at best as a head coach. Is it too late to turn that around? No, but his 19-41 record is among the worst in NFL history and he seems to be a little old school and behind the curve on his coaching.
This article originally appeared on