Intriguing Candidates To Replace Les Miles at LSU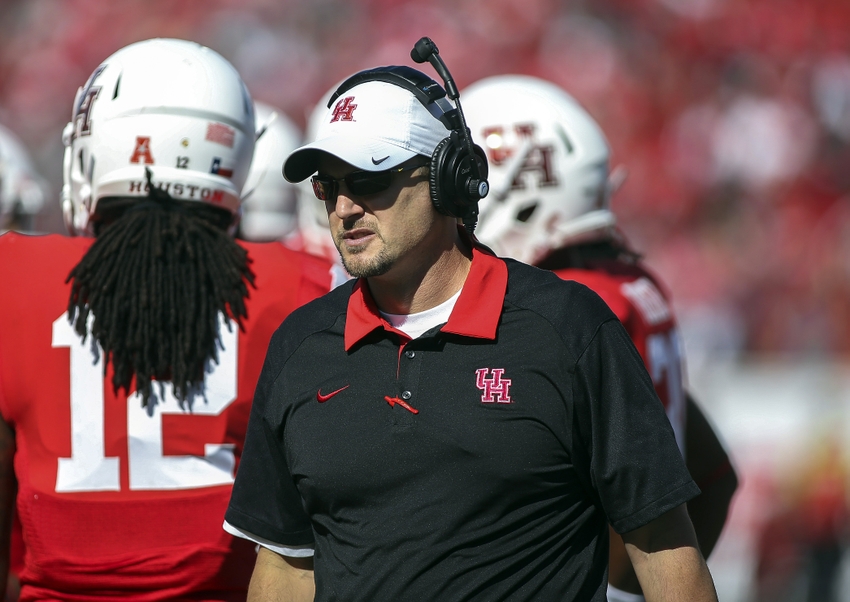 The inevitable finally occurred.
After 11 full seasons, 148 games coached, 114 wins, 11 bowl games which included seven wins, one NCAA national title, eight consensus All-Americans, two SEC championships, and a 2011 AP Coach of the Year award, Les Miles is no longer the head coach at Louisiana State University.
Fired on Sunday afternoon, Miles along with former offensive coordinator Cam Cameron were handed their walking papers after a successful but bizarre tenure in Baton Rouge. As noted above, Miles has plenty of credentials during his time at LSU and will no doubt land on his feet somewhere pretty soon. However, it simply couldn't work out. The irony surrounding his last game as head coach at LSU is simply to interesting to ignore. Miles and LSU lost on a controversial play in which a game-winning pass from quarterback Danny Etling to wide receiver D.J Chark was merely a play that never occurred due to the offense failing to snap the ball before the last remaining seconds expiring. How fitting for that type of ending to his career as head coach.
The next question for LSU is: 'Who's Next?'
Which is where I come in at. With rumors swirling and names floating in the air, here are a few names that can be viable candidates to take over the LSU football program.
Florida State head coach Jimbo Fisher 
I'll start off by saying that the odds of this occurring are quite low. Fisher has spent six full seasons, currently in his seventh in Tallahassee, composing a 71-15 record, three ACC championships, and a national championship. For a guy that was a coach-in-waiting behind legendary Bobby Bowden at FSU for a few seasons, he has built his own reputation at Florida State.
So in order for Fisher to make this type of move, the motive would be what? Money? Level of competition? Fresh start?
To see Fisher leave an already established institution to take over at LSU would be somewhat odd. Especially for a guy who was getting paid annually from Florida State more than what Miles was receiving from LSU. So first things first, if LSU would want to pull this off, it will take a few more money bags to convince.
That alone shouldn't be much of an issue.
The annual showdowns between Fisher and Alabama head coach Nick Saban would be box office material. No question about it. It should be worth noting that Fisher was an assistant at LSU during the Saban era beginning in 2000 and continued as an assistant on the staff for Les Miles for the first two seasons on his tenure which began in 2005. Taking over at an institution where he once coached while facing his former boss? Never say never.
Houston head coach Tom Herman 
One of the hottest coaches in college football, Herman would be a shot in the arm for the program and one that would be greatly appreciated by the LSU faithful.
Herman has only strung together 18 games at the University of Houston, going 17-1 which includes wins over Bob Stoops, Tommy Tuberville, Bobby Petrino, and a Peach Bowl victory over the first name on this list, Jimbo Fisher.
Herman has reinvigorated the Houston Cougars program as well as the city of Houston as collegiate football is now back on the forefront of the city. His youthful exuberance at Houston would fit right in with the national spotlight that is the SEC. Not to mention that his up-tempo, zone-read style of offense will fit right in with the Auburn's, the Texas A&M's and the Ole Miss's of the college football world.
Louisville head coach Bobby Petrino 
Everyone knows that Petrino loves a challenge.
Everyone also knows that Petrino is not the most faithful of coaches. He proved that when he departed the Atlanta Falcons in the middle of the night basically in 2013. So how surprise would anyone feel if Petrino departs Louisville for a second time?
While he is adored by many in Louisville, grabbing an offensive mind such as Petrino will truly cure the offensive woes by LSU in recent seasons.
Petrino also has history within the SEC as the head coach of the Arkansas Razorbacks from 2008-2011 and the period between 2009 and 2011, Petrino accumulated 29 wins, two bowl victories and coached offenses that were 9th, 17th, and 15th in scoring respectively. So any question pertaining if the offensive wizard can hold his own in the SEC should not that Petrino has been there and done that. If the right money is offered to Petrino, I would have little surprise that he would wave goodbye to the Louisville faithful. Even with Petrine's hefty contract extension he received this offseason, a slight pay raise and an opportunity to play in the SEC may be too much for the coach to pass up.
Alabama Offensive Coordinator Lane Kiffin
Kiffin is a wild card in this whole thing. The reason why he's a wild card is simply because his current coaching circumstance has the makeup of a young coach taking over for his boss at some point. Saban won't be the man with the plan in Tuscaloosa forever and if the Crimson Tide administration want to keep it in house, Kiffin may be the best name available on the staff.
However, if LSU wants to swoop in and pluck a commodity right from under their rival, who can blame them?
I get how much of a tainted reputation Kiffin has but there are two things that Kiffin can do very, very well: recruit and engineer a talented offense. He may have had several bumps in the road as a former head coach at Tennessee and Southern Cal. Bumps in the road that led to NCAA violations and burned bridges with fan bases but who goes to say that his recent seasons under Nick Saban didn't teach Kiffin how to learn the ropes? Who goes to say that his time in Tuscaloosa didn't create a new Lane Kiffin? Placing the talented offensive coordinator with a program such as LSU can be bad news for the SEC and college football.
Utah head coach Kyle Whittingham 
Whittingham has upgraded the Utah program over the course of his 12 seasons in Salt Lake City. While the head coach of the Utes, Whittingham has only suffered two losing seasons (2012, 2013) but also totaled 98 wins during that time while also going 8-1 in bowl games during his tenure.
If hired, it won't be the massive splash such as the other names on the list but it's hard to ignore his accomplishments at an institution that doesn't have a great amount of resources compared to an SEC school. An SEC school such as LSU.
One huge note here is how will the fans embrace Whittingham. As stated , he's not the flashy choice but the man made the best out of what he had at Utah and can probably make an even great impact at a school in LSU.
This article originally appeared on