Internet reacts to 'fat' photo of Tony Romo at Cowboys training camp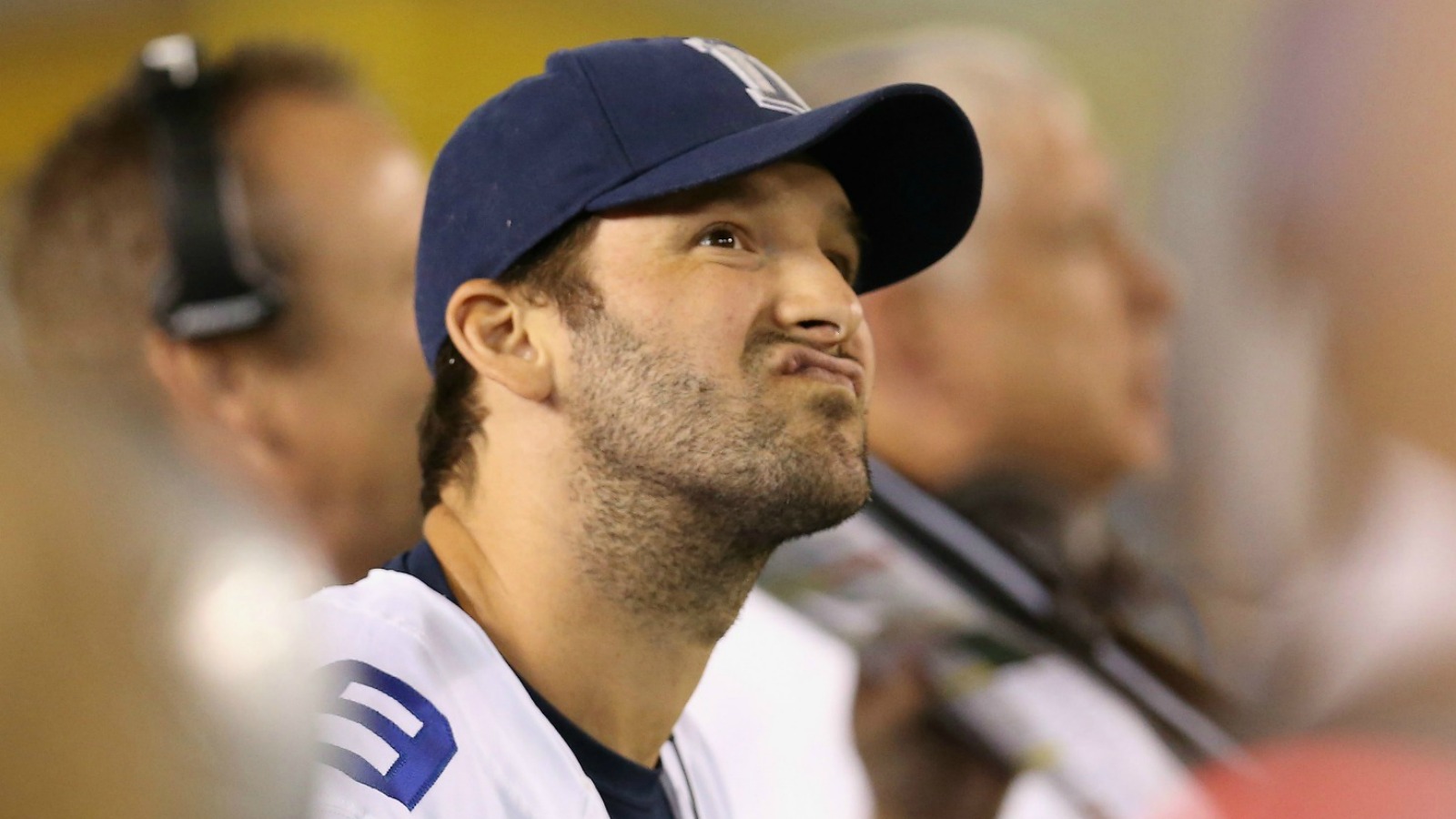 It could be an unflattering angle. It could be Doritos.
Whatever the case, there's a photo of Tony Romo floating around the Internet purportedly taken Saturday at the Dallas Cowboys' first day of training camp in Oxnard, California.
And Romo is looking like more Romo than usual.
Of course, the Internet had it comments.
This seems like a case of a bad angle meeting poor timing. The jersey is floating, he's in a weird part of his stride. I don't know. I'm not a doctor.
For what it's worth, former Cowboys wide receiver Michael Irvin says Romo "looks fine."
All I know is that the camera lens can be unforgiving, and if this is a case of too many pasta bread bowls at the Romo house, that's what training camp is for: to run and sweat and vomit all those Cheesy Gordita Crunches out of the system.
Dan is on Twitter. Bad angles are the leading cause of bloating.
#9 @tonyromo takes the field for 1st walk-thru practice of training camp. #CowboysCamp #CowboysNation @CBSDFW pic.twitter.com/SwnzLLyU3N

— Chris Bullock (@sportsbull) July 30, 2016
"And here comes Tony Romo, taking the field at #CowboysCamp…"#NFL #Cowboys pic.twitter.com/6JOSs4nAX8

— EROCK (@TheMightyEROCK) July 30, 2016
Why does Tony Romo look like he spent the offseason watching every episode of Friends on Netflix though pic.twitter.com/ieNL1pEniF

— Jordan Zirm (@clevezirm) July 30, 2016
Is this just a bad pic or did Tony Romo go on the Shawn Kemp Offseason Training Program? pic.twitter.com/9MwqRQkc72

— Jim Weber (@JimMWeber) July 30, 2016
Cowboys have a new Fullback to protect Zeke, he looks a lot like Tony Romo pic.twitter.com/74o0BRdUDB

— #FlyEaglesFly (@phillybirdzz) July 30, 2016
Just talked to @michaelirvin88 about the Tony Romo "fat" pic. Michael: "I just had lunch with him last Tuesday. Tony looks fine."

— Charles Robinson (@CharlesRobinson) July 30, 2016