Insane Jourdan Lewis INT Seals Michigan Victory (Video)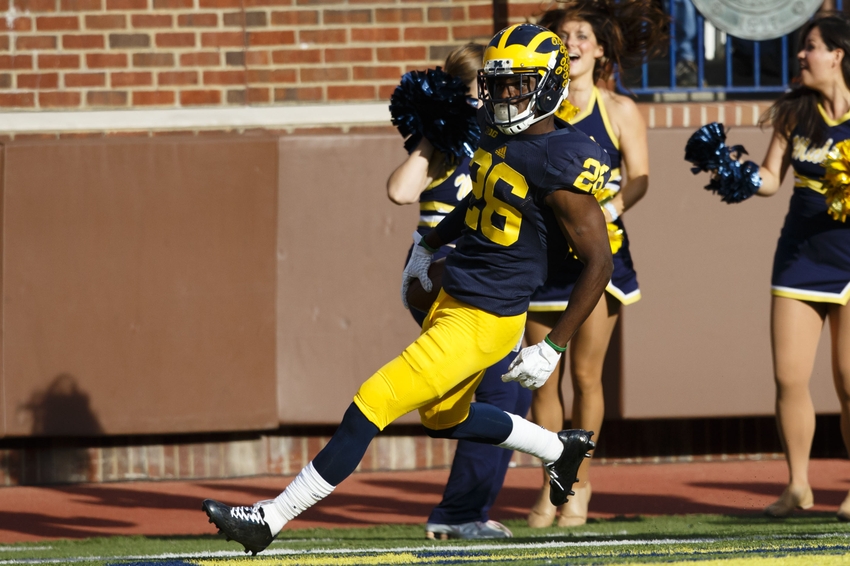 With all the talk about Michigan football and Jabrill Peppers being their best prospect, it's easy to forget how well cornerback Jourdan Lewis has played.
Playing a critical game against cross-state rival Wisconsin, the Wolverine were locked in a tight defensive battle. Nursing a narrow 14-7 lead with little time left, the Badgers got the ball back with one more chance to go for the tying score. Always known for being a running team, they instead decided to try a bomb down the left side, seeing if they could beat Lewis. Not only did they fail in that attempt, but he made them look foolish with one of the sickest interceptions in recent memory.
https://twitter.com/_MarcusD2_/status/782354062222163968
This article originally appeared on