Injury Update: Vontae Davis Added to Colts Injury Report as 'Questionable'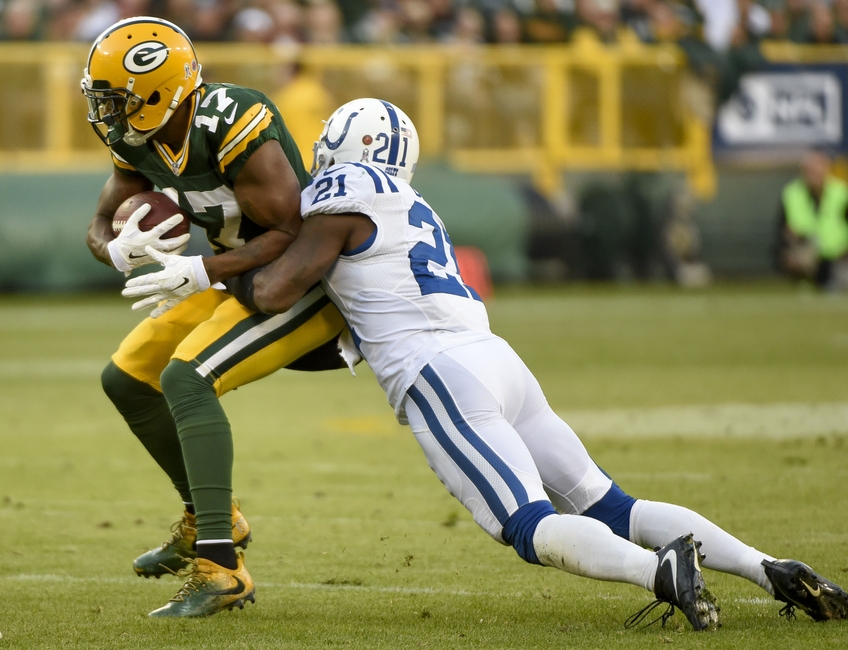 According to the Indianapolis Star's Stephen Holder, Indianapolis Colts cornerback Vontae Davis has been added to the team's injury report with an ankle injury:
Another #Colts injury note…Vontae Davis has been added to the injury report with an ankle injury. He is questionable. I expect him to play

— Stephen Holder (@HolderStephen) November 19, 2016
It's worth noting that Davis was a full participant in practice for consecutive days on Thursday and Friday, and only was listed as sitting out Wednesday's practice for rest purposes.
Not to speculate too much, but it's possible Davis tweaked his ankle in Friday's practice and the team is now assessing where he's at.
While like Stephen Holder, I would expect Davis to play, his potential loss would certainly be a significant blow to the Colts secondary.
It may explain why the team promoted undrafted rookie cornerback Christopher Milton off the practice squad on Saturday. The latest roster move also likely impacted by starting cornerback Patrick Robinson being declared 'doubtful' against the Titans with a groin injury already.
Facing one of the hottest quarterbacks in football, Marcus Mariota, who's coming off a 4 touchdown pass performance against the Packers, the Colts could surely use their best cornerback with their other starter Robinson already likely out.
The 28 year old Davis continues to be the Colts best defensive player, having had 20 tackles and an interception in 7 starts this season–having missed the first 2 games of the season with another ankle injury.
Davis consistently takes away one side of the field for the opposing quarterback and has even shadowed the other team's best wide receiver at times this season with great success.
Here's hoping he's healthy enough to play on Sunday against the Titans because the Colts could be in quite a bit of trouble without their best cornerback and Robinson already presumably out facing Mariota's red hot offense.
More from Horseshoe Heroes
This article originally appeared on