Indianapolis Colts set to face the red hot…Titans?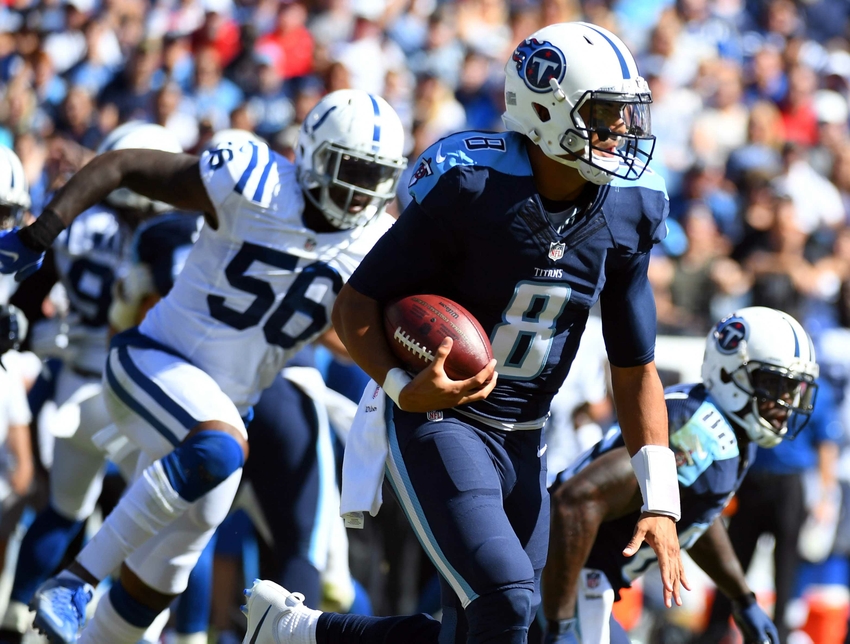 The Indianapolis Colts return from the Bye Week to face the suddenly high powered offense of the Tennessee Titans on Sunday. The Colts are wanting to build off their win in Green Bay while the Titans offense is primed to put up over 30 points for the third straight week.
It wasn't that long ago that the Colts were on the road watching Marcus Mariota gift wrap a game to them. The Colts were in control all afternoon that day, but it felt precarious. Luckily they got a big defensive play late to seal the 34-26 victory.
But that was a month ago. Since then the Titans have found their offense and are averaging 39.3 points per game. They are fresh off blasting the Packers 47-25. It doesn't get much lower than two straight losses to AFC South teams either.
A quick aside as it needs to be said: the Packers are not very good. Their offense is so bland it isn't even vanilla. People act as if the Packers are great, but they are basing that on name recognition alone (kind of like the Steelers). The Packers have a very talented QB, but are misusing him (where would Colts fans have seen that before? I wonder…). This is another team in desperate need of an overhaul in coaching and management.
More from Horseshoe Heroes
Regardless, the Titans have shelled their last three opponents and gone 2-1 in that stretch, losing their only road game to the Chargers (where they still put up 35 points). A large part of this improvement in Mariota turning a corner.
During this stretch, Mariota has completed 70 percent of his passes for 878 yards, 9 touchdowns and just two interceptions. He also had a rushing touchdown. More impressive is the just two sacks he took and the fact that he's only scramble 10 times in that time. Football Outsiders has him currently ranked 10th in their efficiency metrics (DVOA) heading into Week 11.
Equally impressive is the 465 yards rushing over the past three weeks, good for a 152 per game average. DeMarco Murray is averaging 5.7 yards per carry and threw for a touchdown on a trick play at one point.
In fairness, all three opponents have been average at best on defense. The Jaguars, Chargers, and Packers aren't exactly fear inducing on defense, but neither are the Colts.
That means the Colts will have their work cut out for them on the defensive side of the ball. The good news is that they should be getting safety Mike Adams and defensive tackle Henry Anderson. The bad news is the versatility of the Titans will take away newer wrinkles to the Colts defense, such as playing safety Clayton Geathers at linebacker.
The Colts will be in their base defense for most of the afternoon, at least according to coach Chuck Pagano. Despite the recent aerial success, the Titans are still a run first team and it has paid off in a big way in the passing attack.
Sunday's game has all the hallmarks of a classic shootout, and one the Colts desperately need to win if they want to stay within striking distance of the Texans. The Colts really can't afford another divisional loss. As Pagano said today, from here on out pretty much every matchup is a playoff game.
This article originally appeared on