Colts set to induct Jeff Saturday into Ring of Honor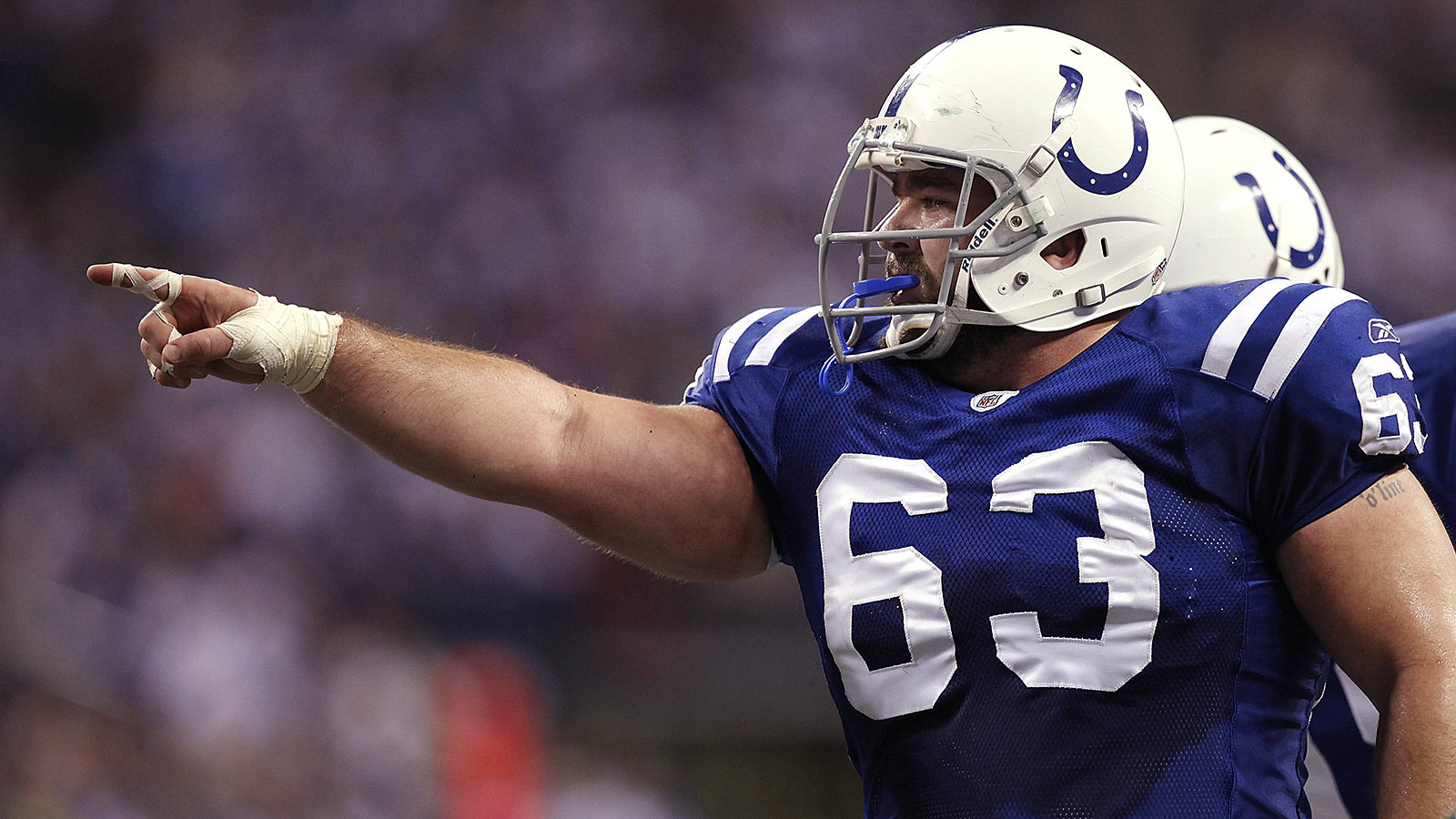 As Jeff Saturday prepares to be inducted into the Indianapolis Colts' Ring of Honor at halftime of Monday's game against the New York Jets, the longtime center said it didn't always appear he was headed for greatness.
After the end of his 1998 pro day at the University of North Carolina, Saturday went back to his part-time job at a gas station convinced his odds of making the NFL were slim.
In fact, as Saturday told Zake Keefer of the Indianapolis Star, every scout in attendance told him he was too small to play in the league.
"I guess I'll be pumping freakin' gas the rest of my life," Jeff Saturday said at the time.
After going undrafted and failing to catch on with the Baltimore Ravens in training camp that year, Saturday was working in an electrical supply store when former Indianapolis general manager Bill Polian called. Saturday's college roommate, Nate Hobgood-Chittick, who played for the Colts in 1998, helped convince Polian he needed to take a look at the former All-ACC center.
The Colts invited Saturday to Indianapolis for a tryout in January 1999, which earned him an invitation to training camp.
"Honestly, I thought I'd just be a camp body," Saturday said. "Odds of me making the roster weren't very high."
He beat the odds, and then some. Saturday went on to play 14 years in the NFL. He made the Pro Bowl five time for his work snapping the ball to Peyton Manning and won a Super Bowl with the Colts.
"One of those guys you never, never have to worry about," Colts kicker Adam Vinatieri, a former teammate of Saturday's, said. "If you're lucky enough to have a bunch of Jeff Saturdays in your locker room, you're going to win a lot of games. A lot of games."
While Saturday never had the measurable that scouts prefer, he said he excelled by mastering the fundamentals of his position.
"It was never about the games," Saturday said. "It was about the six days leading up to the game."
(h/t Indianapolis Star)
MORE NEWS:
Want stories delivered to you? Sign up for our NFL newsletters.