Pagano, Colts realize need for speed against Bills QB Tyrod Taylor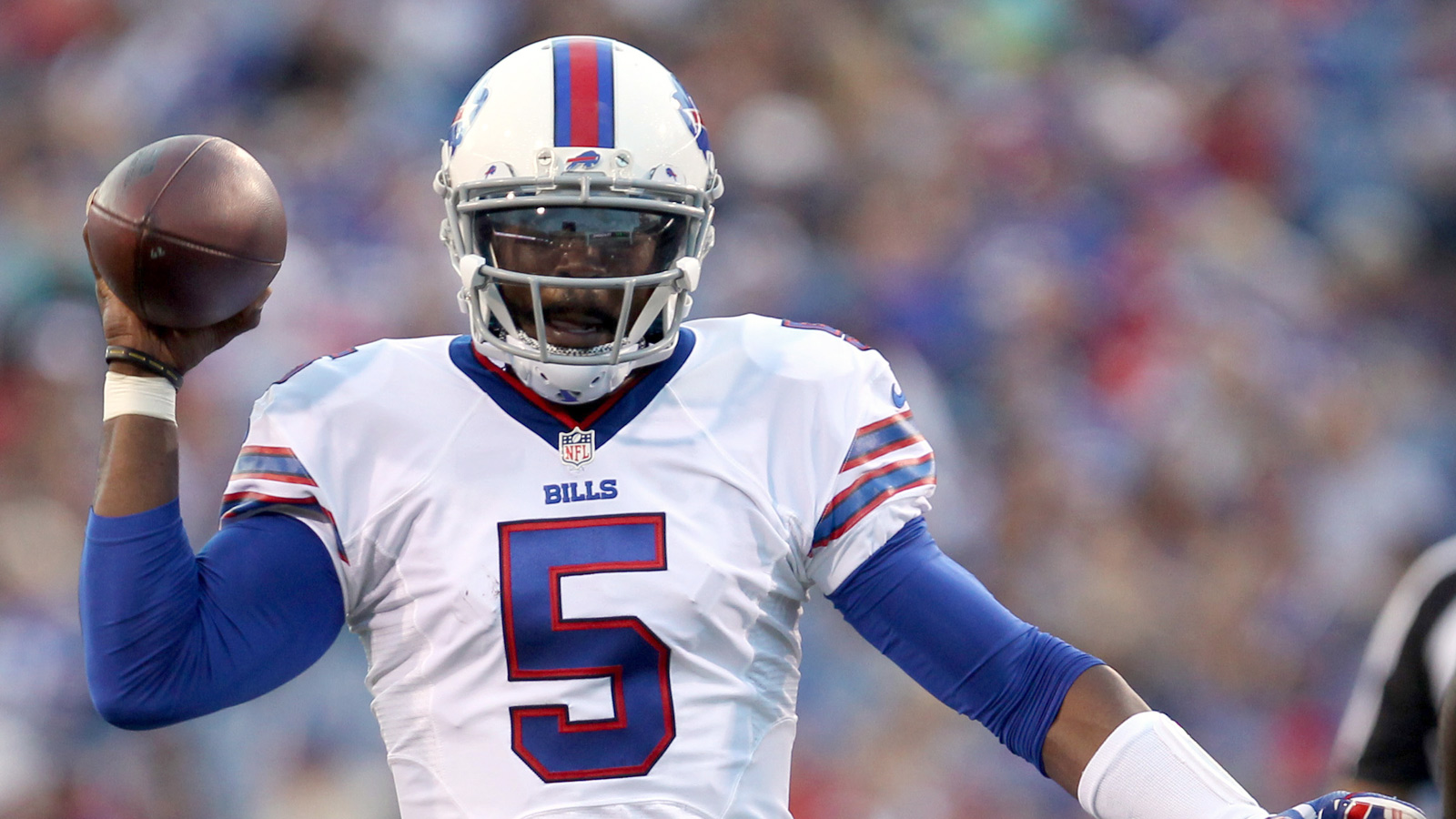 Buffalo Bills head coach didn't make good on his promise of not revealing the team's starting quarterback until Week 1. Tyrod Taylor is of course the starter against the Indianapolis Colts in the season opener, with Matt Cassel and EJ Manuel as his backups.
For the Colts, Ryan's failure to keep the starter a secret is beneficial. They can now prepare their game plan earlier than expected, and it's safe to say they already have.
"Better get a package in to have somebody fast enough so when he takes off," Colts head coach Chuck Pagano said of Taylor, via Mike Wells of ESPN.
Pagano is familiar with the Bills quarterback, seeing as he was in Baltimore with the Ravens at the same time as Taylor. The Virginia Tech product has a dynamic skill set in the fact that he causes the defense to play on its heels, knowing he can take off and run at any moment.
The Colts are prepared for what Taylor can do, as Pagano reassured everyone once again.
(h/t ESPN)
"It doesn't mean that they couldn't throw another guy in there at some point during the course of that game, but you can kind of hone in on what you want to do, especially from a pass-rush standpoint, if you have a pure pocket passer that is not mobile, can't run around, you're probably going to go after him a certain way. If you've got a guy that's as athletic and mobile as Tyrod is, then you have to plan accordingly."
MORE NEWS:
Want stories delivered to you? Sign up for our NFL newsletters.